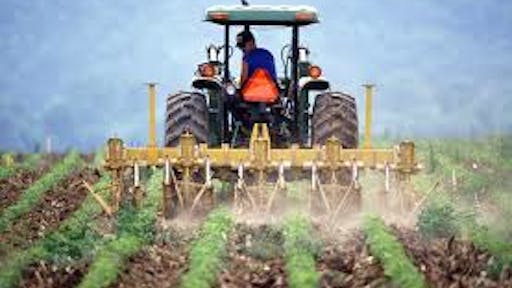 For farmers like Joan Ibarra, they find themselves harvesting crops in the beating sun for eight hours a day.
According to Bakersfield.com, competition for farmworkers have tightened so much that Ibarra now earns $12 per hour, plus a bonus for high productivity. However, as the money may get better, Ibarra is still thinking about leaving the field due to a lack of career development and promotions. 
The agriculture industry is starting to a see a challenge in maintaining workers, causing companies to face steep labor costs. Bakersfield.com reports that competition from farmers to the north and overall improvement to the economy is threatening to cut profits of local growing operations. 
Fortunately for some farms, the severity of the labor shortage depends on the crop and the time of the year. Weather conditions can also play a factor in harvests. 
Yet, farms like Sun Pacific Shippers have still had to increase wages to attract the skilled workers that is required in their fields. The company isn't optimistic about next years growth labor either. 
President Al Bates tells Bakersfield.com that they are figuring out a way to continue to have enough people to harvest their crops. 
The agriculture industry isn't the only one that has faced labor shortages. The trucking industry is facing a shortage of drivers and is also attempting to lure workers by increasing pay and offering more perks and benefits. 
However, for farms in California, growers are seeing their workers being lured away to different industries and a federal push for stricter enforcement of immigration laws.
Not everyone is as sympathetic to the labor shortage, though. Armando Elenes, third vice president of the United Farm Workers union, believes that farmers only have themselves to blame. Other counties in California have responded to tight labor conditions by raising pay levels, but Kern County has been resistant. 
To read the full original article, please click here.