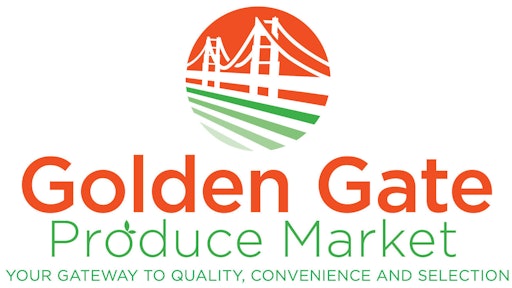 The Golden Gate Produce Market, the largest and busiest produce terminal in Northern California, today announced the completion of a major upgrade to the facility that included a series of infrastructure, environmental, food safety and traffic improvements.
The enhancements include installation of solar panels for the entire market, energy efficiency upgrades, improved cold chain food storage management and worker safety systems, as well as smoother traffic flow within the facility, which is a mile from San Francisco International Airport on Highway 101.
"The improvements to the Golden Gate Produce Market set the stage for our continued success for decades to come," says Peter Carcione, president of the Golden Gate Produce Market. "These investments expand our capability to deliver the highest-quality fruits, vegetables and specialty produce to deliver to business and consumers across Northern California."
The 742,000-square foot facility in South San Francisco currently employs 475 workers. Twenty-three independent and family-owned businesses operate at the market, including wholesalers, jobbers, commission merchants, brokers, foodservice distributors, processors and one restaurant. More than 15 million packages move through the market each year.
The enhancements were made after extensive market research and feedback with customers and businesses operating at the market. The market's seven-member board approved the following:
The installation of solar panels that will virtually reduce the market's need to draw energy from the power grid.
Upgraded electronic, water and sewage systems.
Improved traffic flow within the facility.
A number of worker safety upgrades, including better lighting and loading dock safeguards.
Improved cold chain storage management to ensure quality, freshness and food safety.
A complete makeover of the building's exterior, including new signage, and expanded parking.