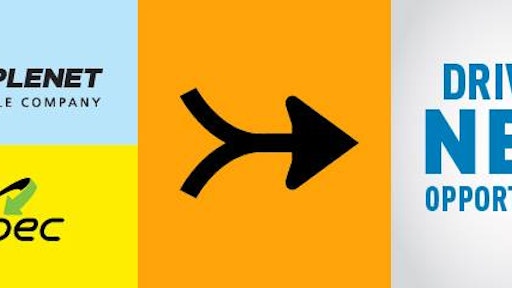 PeopleNet, a Trimble company, has acquired the assets of privately held Cadec Global Inc. of Manchester, N.H. Cadec's driver and truck-based platforms coupled with its unique back office analytic tools enable companies to maximize the value of their foodservice and private fleets and improve customer service. The addition of Cadec will further extend the fleet mobility technology and transportation solutions of PeopleNet in the foodservice and private fleet industries to enable greater levels of safety, compliance, cost reduction and customer service. Financial terms were not disclosed.
Cadec has since 1976 provided several firsts for foodservice and private fleets—including the first Federal Motor Carrier Safety Administration (FMCSA)-certified automated driver logs, the first fleet management system to interface with engine control modules, the first system to interface with GPS and the first system with a graphical touchscreen.
"This acquisition combines the best of both Cadec and PeopleNet," said Brian McLaughlin, PeopleNet president. "Cadec brings its expertise in world-class Web enterprise, business intelligence and back-end analytics tools to the company, while PeopleNet brings its industry-leading mobile platforms, complementary M2M and cloud-based technologies and infrastructure along with its strong financial position. Together, our companies will leverage the enhanced expertise of both organizations to bring innovative technology and service solutions to the foodservice and private fleet industries and the transportation industry as a whole."
Cadec's current chief customer officer Angela Shue will transition to a new role as general manager of Cadec, working with PeopleNet's leadership team to continue to offer exceptional customer service. Shue also will be responsible for working with the combined organization to develop new product innovations for the foodservice and private fleet industries.
Together, the PeopleNet and Cadec organization will employ nearly 500 professionals whose values center on solving its customers' fleet management challenges.
"When Trimble and PeopleNet considered the growth opportunities in the foodservice category, they looked to Cadec," said Shue. "Our organizations share a visionary and innovative spirit. We are excited to work together to broaden PeopleNet's presence in the market and bring a new level of safety, compliance and cost reduction solutions to our customers."
Cadec will be part of the PeopleNet business, which is reported in Trimble's mobile solutions segment. Cadec will continue to operate out of its Manchester, N.H. office.
Companies in this article