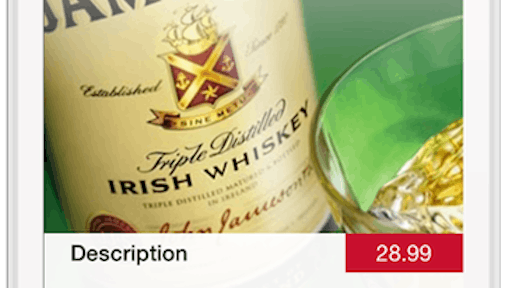 Drizly, the smartphone app for fast, convenient alcohol delivery, announced expansion to its fifth major American city, as it unveiled service in Denver, Colo. The Mile High City joins Boston, New York City, Chicago and Los Angeles as the cities experiencing the magic of Drizly alcohol delivery. Denverites can now get their favorite beer, wine and liquor delivered in just 20-40 minutes, for the same price that they pay for products in the store.
Neighborhoods where Drizly is available at launch include Downtown Denver, East Highlands, Lodo, Five Points, City Park, Congress Park, Cherry Creek, Washington Park, South Park Hill, Capitol Hill, RiNo, and Lincoln Park. Additional areas will be added and announced in the near future.
Powered by a partnership with Denver-area retail store Argonaut Liquor, Drizly offers consumers a choice of more than 3,000 wine, beer and spirits products right from their smartphone, all delivered within 20-40 minutes. Whether it's watching the Broncos with friends, hosting a dinner party, or office happy hour, Drizly always makes having a good time more convenient.
"Consumers are demanding convenience in every area of their life, and the smartphones we carry have become the tool of choice to deliver that convenience," said Nick Rellas, Drizly co-founder and CEO. "Denverites can spend more time having fun with family, friends and co-workers when they let Drizly take care of securing the beer, wine and liquor."
Drizly is available for download on iPhone and Android. As a special welcome to Denver drinkers, new Drizly members can enter WELCOMEDENVER at checkout for free delivery (normally $5) on their first order made before July 31. They can also follow @DrizlyDenver on Twitter for the latest local updates, events and promotions.
"We are thrilled to partner with Drizly to offer unparalleled convenience to our customers," said Ron Vaughn, Argonaut Liquor co-owner and COO. "By bringing Argonaut's inventory of more than 3,000 products to Drizly's beautifully designed app, we're not only delivering product, but the also the Argonaut shopping experience in a new and innovative way."
Download Drizly to your iPhone or Android phone. Sign up and add your favorite beer, wine and liquor to your cart. Check out, enter discount codes, pay (same prices as in the store) and tip your driver, all right from the Drizly app. In less than one hour, you'll have your alcohol.