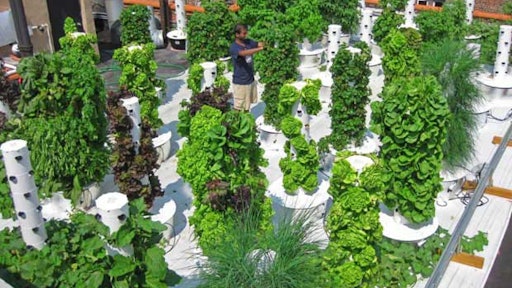 Whole Foods Market in Brooklyn, N.Y., in addition to its artisanal pickle bar, beer garden and vinyl section, has a 20,000-square foot rooftop greenhouse producing herbs, salads and tomatoes, representing one of several efforts to grow food closer to the point of sale, according to National Public Radio.
The greenhouse is owned and operated by Gotham Greens, a company that's selling produce grown in this greenhouse and another one in the city to Whole Foods, local restaurants and food vendors. Such new ventures are led by idealistic entrepreneurs who want to part of the new food system.
To read more, click HERE.