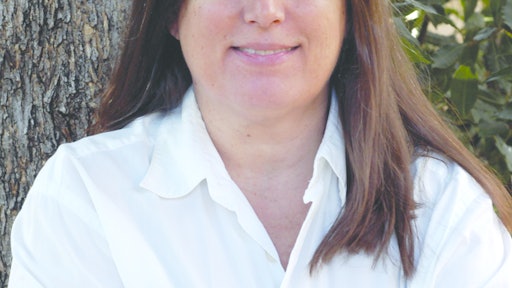 There's an undeniable message that runs through this double-issue of Food Logistics, and that's collaboration. You may not see it by glancing at the titles of the articles alone, but as you read through the content it becomes evident.
Our cover story on intermodal rail sets the stage. Veteran supply chain executives can attest to the lousy perception that plagued intermodal not that many years ago. My apologies for taking a jab, but if it was just in time, you just didn't ship by rail.
Boy, have things changed.
I've been watching the recovery in the intermodal industry for several years, and have reported on a number of milestones, including the opening of the Heartland Corridor, which links the Port of Virginia to the Midwest, the National Gateway in Ohio, and much more. I have to admit, however, that I had no idea just how much the food and beverage industry, even perishables, were relying on rail transportation.
After talking with various executives in the intermodal business, I discovered that there are plenty of fresh foods and temperature-sensitive juice and wine transported via intermodal—successfully—despite multiple hand-offs and a lot of coordination.
It's successful because the various players are continually perfecting the art of collaboration.
When it comes to food safety, there's a similar story shaping up. The "gotcha" attitude is being replaced by a universal desire to improve food safety, which means more openness between companies (sometimes competitors), to share best practices. Ultimately, it's the right thing to do. Not surprisingly, it has a financial reward, too.
This issue also features our annual list of the Top 100 3PL & Cold Storage Providers in the food and beverage industry. Naturally, collaboration with the customer is front and center for these excellent companies, all of whom work hard to earn business and keep our industry safe, profitable, and competitive.
Even the guest author of this issue's Food (and More) for Thought column, which is entitled "Organic or Conventional?", concludes that farmers on both sides of the field would be best served by working together.
For our part, we continue to look for ways to better engage with our readers, both online and in print. In June, we launched an audio blog, "The Week Ahead in 60 Seconds," which is a brief, one-minute podcast updated every Monday morning with a hot news item. Admittedly, there's a lot of fast talking, but we think that listeners will appreciate the brevity.
Very soon, we'll also be deploying daily e-newsletters rather than the twice a week e-newsletters that we currently offer. General industry news will be presented two days, while the topics of sustainability, software and technology, and safety and security will be featured on the remaining weekdays.
We've also been making more improvements and enhancements to our Web site. Check it out at www.foodlogistics.com.
Finally, we'll be adding some more coverage to our print product in 2013, including analysis of the food and beverage industry in global markets such as Europe, Asia, Latin America, and Africa and the Middle East.
Enjoy the read.