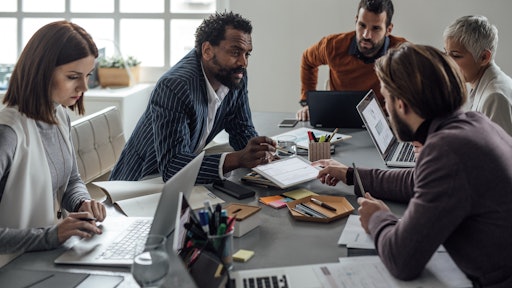 LStockStudio AdobeStock_243285526
Over two-thirds of respondents report high career satisfaction, and 96% of respondents plan to remain in their field in the next five years, according to a new study by the Association for Supply Chain Management (ASCM).
"Industries across the board have been facing economic headwinds over the past year, but we are happy to see that amid the turmoil, career satisfaction remains high among supply chain professionals," says ASCM CEO Abe Eshkenazi. "These past few years have highlighted to the world the importance of a properly functioning supply chain. It is crucial that professionals feel recognized and rewarded for the hard work they put in to ensure operations run smoothly from start to finish."
From the Association for Supply Chain Management (ASCM):
The report found that salaries for supply chain professionals continued to rise, with a median income of $98,570, including base and additional compensation, which is up 3% from last year.

Additionally, research showed that entry-to-mid-level workers (0-9 years of experience) received a salary increase in the past year.

Results indicated that although the pay gap remains prevalent between men and women, women in entry-level positions (less than two years of experience) are earning higher salaries than their male counterparts. However, the salary gap continues to exist for those in higher-level positions.

The pay gap between black and white supply chain professionals narrowed to 4%, from 14% the previous year. Additionally, the median Hispanic salary was statistically the same as white respondents.

People with two or more certifications earn 34% more.