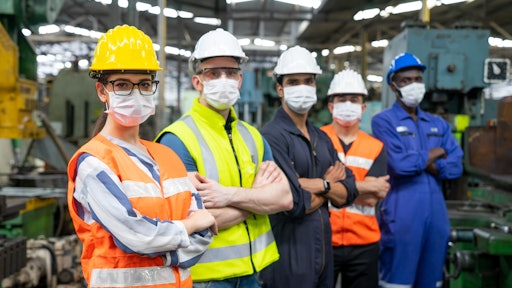 godji10 - stock.adobe.com
More than one in three frontline workers (40%) feel management is "out of touch" with their role based on the communications they receive from corporate, according to a SafetyCulture report.
"Given most businesses are dealing with the effects of supply chain issues and labor shortages, communicating with teams on the frontline is more critical than ever. However, frontline workers can be challenging to reach given they aren't always at a desk and often don't have a company email address," says Bob Butler, chief customer officer at SafetyCulture.
From PR Newswire:
American, British and Australian "frontline workers" make up 80% of the global workforce.
More than one in four frontline workers (32%) don't have time to read or act on HQ communications and more than one in four (30%) said internal communications get in the way of performing their role and tasks.
"Many businesses have continued to invest in providing their white-collar workers with high-quality tools and technology for remote communication but enabling the frontline is a blind spot for some organizations. There's a real opportunity to improve in this space, particularly with low-cost mobile-first technology," Butler says.