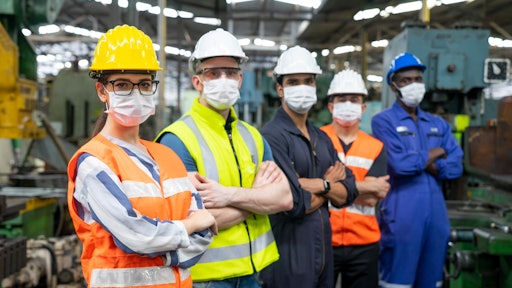 godji10 - stock.adobe.com
Workers are still leaving companies in droves, and this trend only seems to be gaining momentum, with close to 77% of frontline supply chain workers looking to change their jobs over the next three months, according to a WorkStep study.
"These numbers are alarming. Consider the cost of turnover. How will this affect your company's bottom line over the next few months? The answer is significantly. Losing a single member of your workforce costs a business so much more than just the termed employee's salary. Today, the average cost of losing a single frontline worker is $12,876. Now consider the financial repercussions if nearly 80% of workers leave their current roles in the next few months," says Mark Bell, VP of marketing, WorkStep.
From WorkStep:
77% of respondents are considering leaving their current role in the next three months. That's over three-quarters of the workforce. And it's likely many of those people have not been with the company very long, especially since 46% of respondents say they've only been in their role for less than a year.
38% of workers are potentially leaving because of limited career growth opportunities, while 72% rank career growth opportunities as a top priority when choosing a new role.
100% of workers say flexibility, schedules and hours influence their decision on taking a new role.