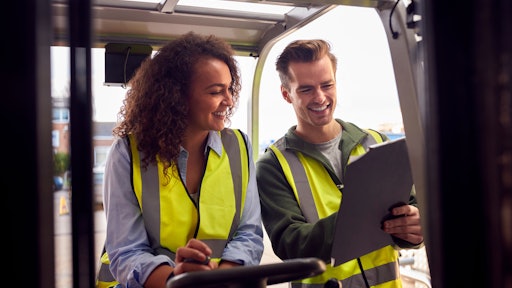 Monkey Business AdobeStock_494483310
Nearly 53.5% of respondents from both carriers and brokers found hiring and retention to be a top challenge heading into 2023, according to a Rose Rocket survey. Aggregated product use data shows an increase in turnover in broker organizations, suggesting that companies are facing retention concerns in all positions, including sales and back office.
"The similarity of responses seen from this diverse set of leaders makes it clear, most of us in trucking are encountering the same challenges," says Alex Huras, head of market research at Rose Rocket. "How we tackle these challenges could make the difference between struggling and thriving in this uncertain environment."
From PR Newswire:
Of the survey respondents who called out hiring retention as a top challenge heading into 2023, 36% felt that improving hiring programs is the preferred approach, 18% felt improving company culture would help, while 11% opted for improving pay and incentives.

When asked how they plan to remedy slower sales amid market volatility, 29% of respondents feel that acquiring new customers through cold calling is the top approach to building business, followed by 18% feeling that better communication with existing customers will increase revenue, and nearly 10% are looking to retain current customers through improved service performance.
"Viewing technology as a sales engine rather than a cost is really the key to most of the challenges that both carriers and brokers are facing in 2023," says Justin Bailie, co-founder and chief strategy officer at Rose Rocket. "Much of the trucking industry is still uncertain about just how broadly technology can positively impact their business. Tools that allow for detailed and real-time reporting will strengthen visibility for customers, improve the employee experience, and ultimately provide all stakeholders with what they need to succeed."