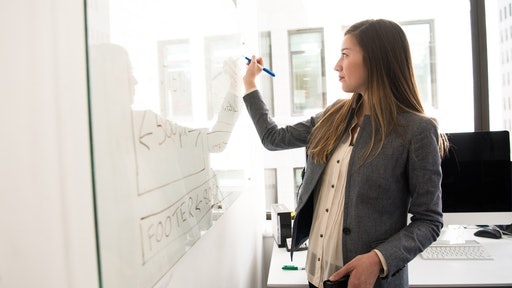 Pexels
Be it warehouse workers, drivers or any other kind of logistics frontline workers, there's a worker shortage in the United States. According to Bureau of Labor Statistics data, 7.6% of transportation, warehousing and utilities positions remained open in April vs. 7% of all positions. In the same timeframe, the overall quit rate was 2.9% vs. 3.4% for transportation, warehouse and utility roles. Competition is fierce, and logistics leaders must think of new approaches to attract and retain their workers.
While compensation will always be a factor, there are other aspects people weigh when evaluating a career move. If leaders understand what workers are looking for in their workplace, they can focus on providing an environment that people want to work in.
As a result of the survey data, Gartner developed the Human Deal, an employee value proposition that addresses the expectations of hourly workers. There are three key pillars logistics leaders should focus on:
1. Personal growth. The vast majority of hourly workers expect opportunities for personal and professional development at work, but many struggle to find them. Logistics leaders that make an effort to implement and advertise growth opportunities can set themselves apart from the competition.
One way to provide growth opportunities to hourly workers is to invite frontline workers to learn skills directly from back-office staff that could help them build a more knowledge-based career. Think of skills such as professional writing, negotiation and basic accounting. The exchange of perspectives can also help the back office diagnose chronic problems with orders and give frontline staff greater clarity about how their actions impact the customer's experience.
2. Deeper connections. In the hierarchy of job priorities, hourly workers rate employer concern for family and community fairly high. Though they do not necessarily place a premium on schedule flexibility per se, letting workers plan their shifts around family obligations is a simple way to show you care, as is providing family leave for special occasions and actively contributing to the community, e.g. by offering warehouse space to a local food bank.
3. Holistic well-being. Hourly workers prize mental health and stress management, while also valuing benefits tied to financial well-being such as childcare reimbursement. Less work stress starts with a safer work environment.
Warehousing and trucking have dangerous reputations, despite the reality that safety records of individual facilities and supervisors vary widely. Logistics leaders can set their company apart by deploying a transparent, investigative safety approach through incident reviews and process improvements. Though initially costly, incident rates will decline over time while demonstrating the value management places on workers' welfare.
It's also important to make current employees and applicants aware of existing job benefits to help them manage family life such as counseling services, paid family leave and financial support for elder and childcare. Leadership needs to ensure that floor managers don't feel pressured to deny any requests due to performance or other metrics.
If applied correctly, the Human Deal will set businesses apart. It will help organizations retain the existing workforce and attract new workers that also want to feel valued.