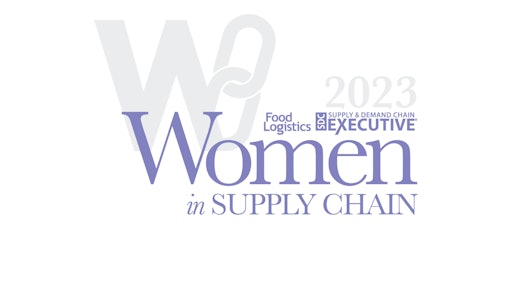 In a world of worker shortage, increased risk, changes to rules/regulations and constant supply chain disruption, it's the people behind the lines, on the field and out on the road that keep product moving. Whether it's temperature-sensitive products or the next big retail item, supply chains don't stop for nothin'.
But, for many organizations, it's not just the people behind the lines, on the field and out on the road. For many companies, it's the women behind the lines, on the field and out on the road.
From truck drivers to CEOs, what these winners are doing matters to the future of all supply chains.
Women have made a strong comeback to the supply chain workforce in 2023, with gains at nearly every level of leadership, according to a survey by Gartner, Inc. The advances were particularly prominent at the C-Suite and executive level, where 26% of those roles (CSCO, SVP, EVP, CPO) are now filled by women, an all-time high and up from 19% in 2022. However, frontline representation continues to lag, with women filling just 31% of these roles.
An average 74.6% of human resources (HR) and talent management roles in transportation companies are held by women, according to new data from the Women In Trucking Association (WIT).
And, on average, 12.1% of overall professional drivers hold commercial driver's licenses (CDLs) and drive heavy-duty trucks, according to WIT data.
What's more, results from a study presented by the Association for Supply Chain Management indicated that although the pay gap remains prevalent between men and women, women in entry-level positions (less than two years of experience) are earning higher salaries than their male counterparts.
The journey behind the Women in Supply Chain helps tell this story and shines a spotlight on all things progress in the world of women in supply chain.
CLICK HERE to meet the winners!
About the award
Now in its fourth year, the Women in Supply Chain award opened its doors to the Food Logistics audience for the first time ever (it was exclusive to the Supply & Demand Chain Executive audience until this year), and took in approximately 426 submissions.
Of those 426 submissions, 341 were named winners due to their exemplary applications, which told a story about their journey, provided examples as to their achievements and provided a snapshot into their day-to-day lives as a female in the supply chain.
What's more, 118 of those applications were submitted by male counterparts, nominating their boss, co-worker or associate. Last year, that figure was just at 75.
Thirty-nine women self-nominated, a tremendous uptick from last year's award, which just saw 12 self-nominations.
And, 57 of the companies participating have more than one winner.
This shows progress. This shows hope that one day, we won't need an award like this because men and women in the supply chain will be equal.
Meet the overall winners
Tiffany Mensen, director, national accounts for CHEP, was named the overall Women in Supply Chain winner for Food Logistics. With more than 20 years of industry experience, Mensen has excelled in various supply chain roles across sales, customer service, business development and logistics, all while building relationships and partnerships across business functions, suppliers, management levels and geographical regions in an increasingly global and competitive economy. This includes working with CHEP and leading CPG companies to improve network efficiency and sustainability while reducing costs, spearheading new programs and facilitating collaboration that helps everyone do more good, together. CLICK HERE to read more about Mensen and her journey.
Meanwhile, Debbie Yu, co-founder and president of ISEE.AI, was named the overall Women in Supply Chain winner for Supply & Demand Chain Executive. Yu created ISEE.AI to help improve the efficiency, capacity and safety within yard trucks. Under her leadership, the company has hired over 100 employees and raised over $70 million in venture funding, and Yu continues to prioritize diversity, equity and inclusion as well as a culture of trust, authenticity and social safety company-wide. CLICK HERE to read more about Yu and her journey.
Both winners will be sitting in on a panel discussion at this year's Women in Supply Chain Forum. Go to www.WomeninSupplyChainForum.com to learn more about the speakers, speaker opportunities, content sessions, how to register and more. Past and present winners can take advantage of special pricing.
From truck drivers to CEOs, this year's Women in Supply Chain winners represent what matters to the future of all supply chains. CLICK HERE to meet the winners! Below are a few standouts: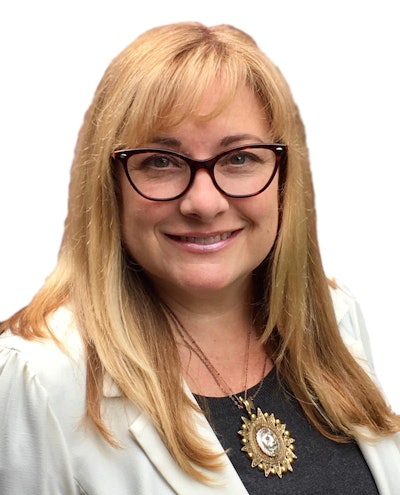 Shireen Garrison
Senior Director of Strategic Client Services
ALOM
www.alom.com
During her supply chain career, Shireen Garrison has held senior leadership positions at Arvato, A Bertelsmann Company for 13 years and now with ALOM for the past 7 years, as senior director of strategic client services, where she leads new and existing client business development initiatives and new client program onboarding and relationship management. Upon joining ALOM in 2016, she has contributed both operationally to onboard and support new programs and in an account management capacity to collaborate with customer teams to achieve maximum efficiency and performance levels. In addition, Shireen assists the ALOM sales team in winning and closing new business by formulating pricing, assembling specialized supply chain project teams and establishing worldwide partner alliances worldwide. During her tenure with ALOM, the company has achieved historic levels of new and existing customer program business growth with double-digit percentage revenue growth in each of the past 4 years. As a senior leader at ALOM, Garrison is an engaged contributor in DOING (Development, Opportunity, INclusion and Growth), where she teams with new staff members, both inside and outside of her department and the company in a mentor capacity to rapidly onboard new staff and serve as an informational and process management resource. With this program, she is responsible for ensuring her assigned ALOM customer programs meet quality and operational KPIs and added two additional strategic account manager staff members.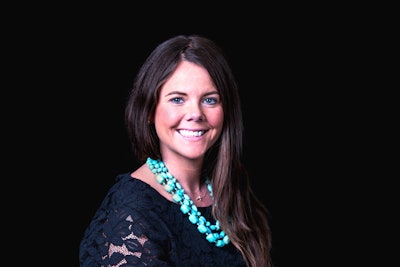 Stephanie Kubes
Enterprise Account Manager
BM2 Freight Services, Inc.
www.bm2freight.com
Stephanie Kubes, enterprise account manager for BM2 Freight Services, sets a precedent for other female brokers in the company; in fact, over 50% of leadership roles at BM2 are held by females. Kubes offers strategic planning and consulting services for customers, and it's her work ethic, attitude, tenacity and diligence that keep customers coming back. While she has only been employed at BM2 for a few years, she has reached the highest broker tier in a short tenure.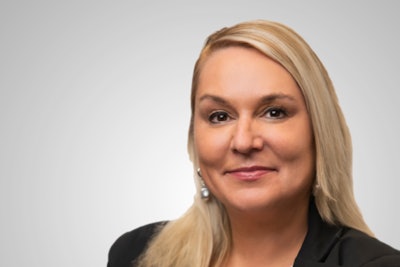 Jennifer D'Angelo
VP, Business Development
Catena Solutions
www.catenasolutions.com
Jennifer D'Angelo serves as VP of business development at Catena Solutions, where she's assisted more than 200 clients with strategic supply chain initiatives and transformations, including some of the world's largest, most respected brands in the food and beverage, household and consumer goods and manufacturing industries. D'Angelo has collaborated with leading food and beverage brands in the last year, providing invaluable guidance to equip them for the future. Notably, D'Angelo's team of consultants recently achieved remarkable results for a major food processing company, executing a targeted employer branding strategy that yielded a 50% increase in hiring within a 3-month timeframe. Moreover, the implementation of optimized job board spending delivered cost savings of $150,000, further exemplifying the team's tangible impact. She also places a strong emphasis on prioritizing the significance of diversity, equity and inclusion within Catena Solutions, ensuring the company culture provides ample opportunities for women in the supply chain industry to thrive and excel. This includes implementing flexible work arrangements, establishing developmental programs and mentorship initiatives and creating women employee resource groups in supply chain organizations. With a career spanning 17 years, D'Angelo has previously served in the recruitment sector, contributing to the growth of an Inc. 500 fastest-growing company.
Catlina Wong
Senior Commodity Manager
Converge, an Arrow company
www.converge.com
Catlina Wong joined Converge as an account executive in 2000, serving major multinational companies in to balance their supply chain requirements. Her understanding of the dynamics of global markets and her eagerness to optimize the supply chain process helped her move into commodity management in 2002, where she was tasked with overseeing the sourcing, procurement, and distribution of commodities and has developed strong relationships with suppliers, negotiating favorable terms, and ensuring a reliable supply chain network. Wong was promoted to her current position of senior commodity manager in 2012, where she has built and reshaped the Asia-Pacific (APAC) region central processing unit (CPU) buyer team, ensuring a strong department of elite executives to support the company's business development and achievements. She now leads the global CPU buyer team to navigate the complex market dynamics and mitigate risks in maintaining a competitive edge for Converge. One of her key strengths is her natural ability to gather and interpret data, enabling her to identify market trends, opportunities, and optimize inventory levels. As a result, she's implemented several strategies that have reduced procurement costs in the ever-changing supply chain environment. She's also bridged vendors across commodities, creating several business opportunities and strengthening the database.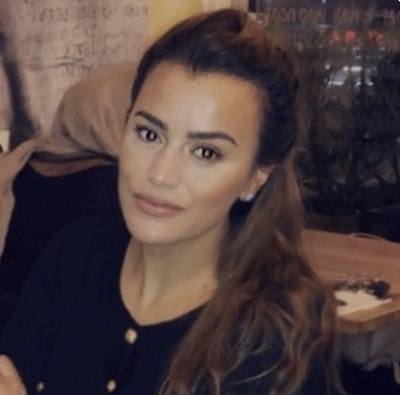 Karima Belkadi
Purchasing Manager
Converge, an Arrow company
www.converge.com
Karima Belkadi has progressed through the business, starting from her role as a memory buyer, to now, as purchasing manager, where she oversees the whole EMEA distribution buying team. The team works with suppliers in both Europe and North America, with team members based in India as well as Eastern and Central Europe. Her 15-plus years of experience as a buyer helps create a supportive and progressive working environment while increasing working relationships between the purchasing and other departments in the business. Over the past 12 months, Belkadi has redeveloped the buying process to allow upskilling and development opportunities for her team.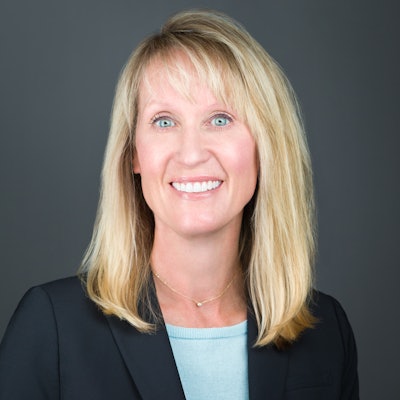 Kim Carr
Senior Finance Manager
Converge, an Arrow company
www.converge.com
Kim Carr serves as senior finance manager, where she manages a strategic business unit within the company. Under her leadership, the corporation has achieved operating income (OI) accretion, further driving profitability initiatives within the business. She also led the development of the strategic plan for Converge over the next five years and works with other business areas to solve complex supplier and customer needs. This includes working closely with sales, operations, and marketing leadership to assess an opportunity and find solutions that allow Converge to assist customers with their supply chain challenges. Carr has held various positions within Arrow Electronics for over 13 years and has supported Converge for over two years.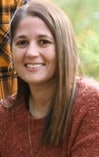 Nicole Angelilli
Senior Business Intelligence Analyst
Crate & Barrel
www.crateandbarrel.com
Nicole Angelilli serves as senior business intelligence analyst for Crate & Barrel, where she played a pivotal role alongside her colleagues in spearheading three WMS implementations, overseeing all third parties involved in the deployment, from system design and documentation through testing, training, and go-live. Each implementation ended successfully, on time and in budget, improving efficiency at each distribution center, while also improving supply chain management across the implementation footprint. Angelilli also continues to support Crate & Barrel decision-makers with timely, and often, real-time insights relative to the company's diverse supply chain operation. She builds executive dashboards to fashion and manage KPIs; understands trends in returns, damages and cancels – by region, customer, item, store, and enterprise-wide – and improves visibility essential to forecasting and strategic planning. As a result of her work, the company is able to better coordinate supply chain operations by anticipating customer needs and balancing that against inventory flow and delivery scheduling. Angelilli has been with Crate & Barrel for 21-plus years, but in the past 12 months, has enabled timely, insightful decision-making across Crate & Barrel's enterprise. Examples include timely insights into peak loads, parcel visibility, container costs, and other financial reports.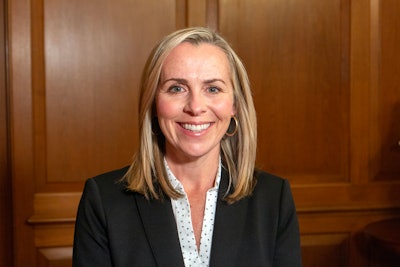 Carrie Johnstone
VP of Innovation & Customer Experience
Estes Express Lines
www.estes-express.com
In February, Carrie Johnstone was promoted to VP of innovation and customer experience at Estes Express Lines, where she oversees corporate customer care, the corporate website, marketing, BI reporting and investor relations. She also spearheads many of Estes' solutions that facilitate customer engagement through their access to best-in-class data and information — wherever, whenever, and however they want it. Examples include website enhancements, API technology, and legacy system improvements. In the last year, Johnstone led the launch of the Pickup Visibility tool, which to-date is being used for 20,000-30,000 pickup requests. Throughout her tenure at Estes, she's worked to find opportunities for departmental collaboration by identifying the tools, technologies, and processes for improving Team Estes. For example, she led the development of the company's Freight Bill Inquiry (FBI) tool, which now gets more than 10,000 hits per week. She also headed the acquisition and implementation of SalesForce customer relationship management technology for Estes' sales, service, and marketing teams. In April, Johnstone, along with her colleague Sara Graf (also a 2023 Women in Supply Chain winner), facilitated an interactive discussion at the Estes Leadership Summit about the employee experience for women at Estes. Their goal was to receive actionable feedback about what Estes is getting right and how it can improve to continue to be an employer of choice for women. She's also advocated to highlight women at Estes on the company's website and internal communications app, Estes4Me.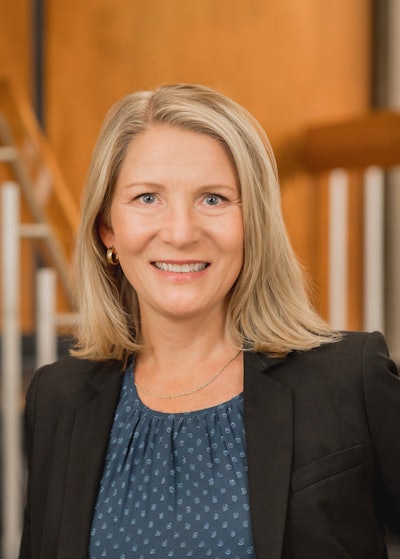 Sara Graf
VP of Sustainability, Culture & Communication
Estes Express Lines
www.estes-express.com
Since joining Eses Express Lines in 2016, Sara Graf has led many important initiatives. In August 2022, Sara was promoted to VP of culture and communications, and seven months later, took on the additional responsibility of overseeing Estes' sustainable efforts and creating the Office of Sustainability. Today, she serves as VP of sustainability, culture and communication, continuously looking for ways to help pioneer improvements and create win-win outcomes. In the past year, Graf developed a crisis training program for terminal managers and launched an employee well-being program to ensure all employees have access to tools and resources to help manage their mental health, physical health and overall well-being. Under her leadership, Estes implemented a number of initiatives to further workforce development and employee engagement. These include the company's Spirit Week, its internal communication platform, Estes4Me, Midyear Updates, Estes' Employee Directed Giving, Estes' Employee Engagement Survey, a financial literacy program (Truist Momentum), the Estes' Safety Footwear Program, a new employee recognition program (Estes Extra Mile) and a new careers website with a CRM. In April, Graf and her colleague, Carrie Johnstone (also a 2023 Women in Supply Chain winner), facilitated an interactive discussion at the Estes Leadership Summit about the employee experience for women at Estes. Their goal was to receive actionable feedback about what Estes is getting right and how it can improve to continue to be an employer of choice for women. In January, she took on the role of leading Estes' Office of Sustainability and developed the Sustainability Task Force, a collaborative group representing many functions of Estes coming together to discuss sustainability initiatives and opportunities for Estes to be a leader in sustainability. In the next year, the task force will begin to develop and share thorough sustainability reports to customers and employees to highlight its commitment, show accountability and continuously improve its efforts.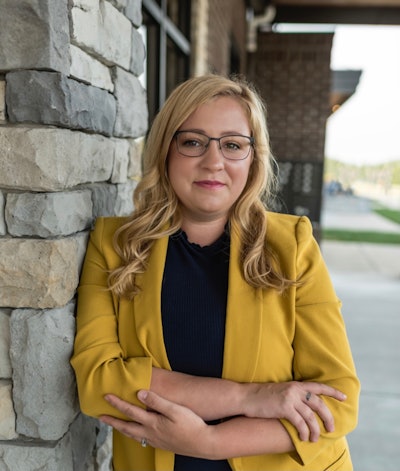 Abigail Nawrocki
Director of Operations
Flexport
www.flexport.com
Abigail Nawrocki has worked alongside brands such as Zara, Uniqlo, SKIMS and Apple to launch, optimize and maintain their U.S. supply chains. After working for DHL and Geodis, Nawrocki took her expertise and experience to an underserved market in the global supply chain -- entrepreneurs. Two years ago, she joined Deliverr with the mission to bring everyone access to the global supply chain; Deliverr was then acquired by Shopify. Not long after acquisition, Flexport took over Shopify's logistics arm as Flexport, where Nawrocki currently serves as director of operations, where she's spent the last 12 months building services for small and medium businesses such as wholesale distribution, FBA replenishment, reserve storage, e-commerce distribution, etc. She has impacted 1,000 of these small businesses and made it possible for them to get their inventory from port to porch, now production to porch. Nawrocki is a 2-time recipient of Supply & Demand Chain Executive's Women in Supply Chain award, sits on internal women's committees along with external women's professional networks, and was the youngest female director of operations managing Apple's U.S. distribution at the age of 27.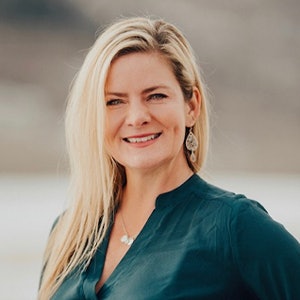 Jessica Yurgaitis
President
Industrial Supply Company
https://indsupply.com
Jessica Yurgaitis has served as president of Industrial Supply Company for the past 25 years, making her the first female president in the history of the company. Just out of college, she started working in warehouse operations for the family business. Yurgaitis is the great-granddaughter of Industrial Supply's founder and part of the fourth generation of company leadership, What began as running the receiving department became a steady focus on managing company relationships with suppliers, programs, logistics and inventory. This focus spanned across many positions and over several supply chain solutions, including many just-in-time applications, vending solutions and vendor-managed inventory. In fact, under her leadership, over 500 on-site vending applications have been implemented in the last 22-plus years. Yurgaitis also created a space for women to be heard and respected and has opened many doors for growth and opportunity. She continues to encourage innovation and creativity while making her mark as a woman in distribution.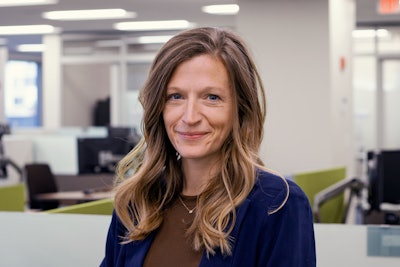 T.J. Kragenbrink
Director, Operations
Inmar Post-Purchase Solutions
www.inmar.com
T.J. Kragenbrink serves as director of operations for Inmar Post-Purchase Solutions, where she has concentrated on developing cost-effective and sustainable returns drop-off solutions for retailers and brands since joining the company in September 2022. Kragenbrink applies her extensive experience in logistics, data management, tech development, and statistical analysis to deliver innovations that help clients reduce returns-related costs, optimize the customer experience and improve sustainability. During her brief tenure at Inmar Intelligence, Kragenbrink and her team have enriched Inmar's service offering with the addition of a package-free and label-free returns drop-off network for online retailers and brands; simplified the processing of online returns by building a network for consumers to drop off their items at places they frequently visit, such as department stores or hardware stores; continues to make returns more sustainable and convenient; wrote a data ingestion program for monitoring pilot data manually, then implemented key learnings into an automated, scalable solution; improved operational network design by working with the app development team; managed low volume challenges during pilot phase, then applied this knowledge to develop a national rollout of the Inmar Returns Network; and brought the first end-to-end returns solution to the market. She is also working to expand the use of in-store, self-service returns kiosks to improve the customer experience while reducing in-store, returns-related labor cost by 90+% compared to traditional in-store returns. Prior to joining Inmar Post-Purchase Solutions, she laid the groundwork for her former team at VEDGEco USA Inc. to grow from a company of three employees to a company that was able to scale to a multimillion-dollar acquisition within two years. She oversaw all collaboration with vendors while being accountable for all ordering and shipment of product, which included overseas freight, related logistics and quality control. She established standard operating procedures and developed formal employee training programs for leveraging relationships with fulfillment centers and vendors. Additionally, she was the chief demand planner for all products and guided strategic decisions pertaining to brands and product assortment, using her analytics background to maximize profitability. She also developed logistical best practices and ensured implementation across the VEDGEco USA extended network. Her background goes beyond supply chains and logistics. In addition to being a Harvard graduate and a certified actuary, she has extensive experience leading cross-functional teams in all stages of development. Even as a former AP Statistics teacher, she has always stepped outside the box to accommodate her audience. In a class of high school baseball players, she restructured the curriculum for an entire year so that all assignments were steeped in baseball. Additionally, she has taken multiple high school springboard divers to qualifying at State Meets and has taken elementary school athletes to Nationals for USA Weightlifting.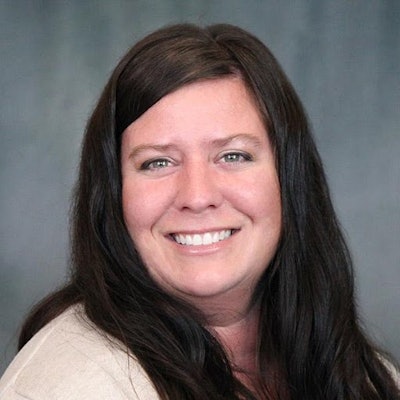 Christine Morris
VP, Client Services
Inmar Intelligence
www.inmar.com
Christine Morris joined Inmar in 2019 from the acquisition of the Rx Returns division of FedEx Supply Chain, tasked with helping to integrate all FedEx Supply Chain clients over the course of a year into Inmar's Texas operations and decommission the Milwaukee facility. She was also responsible for building the retail and wholesale client service teams, adding leadership and account managers to improve client experience, helping with the RFP and long-term relationship with a large national chain drug account to secure additional business, and manage retail and wholesale account management teams, including manufacturer account management team, the recall team, and all support staff areas. Today, all client-facing operations that support the Texas Rx Returns facility now report to Morris. She took on implementation and adoption of Salesforce as a tracking tool for client health, and onboarded hundreds of clients so her team could take requests out of individuals' emails and really "see" what the team was working on day in and day out for Inmar Rx clients. She created new metrics in Salesforce to show client satisfaction with case resolution, case resolution time, and most frequent case types being opened. This approach increased client case survey scores by 70%, and call center scores from an average of 3.6 to 4.3 (out of 5). When the new Client Experience team was added to the mix, Morris redesigned the client service teams into a Pod structure, creating better efficiencies and oversight for clients between the different support teams. This approach led to other areas of Inmar adopting similar strategies and processes. She also assisted in the acquisition of Qualanex by helping their customer service team acclimate the new teammates to Inmar; led the creation and publication of a monthly client communication that gave clients updates on the status of their business; led bi-weekly Rx management meetings for leaders in every department; and is now involved in every Rx client contract renewal and RFP process.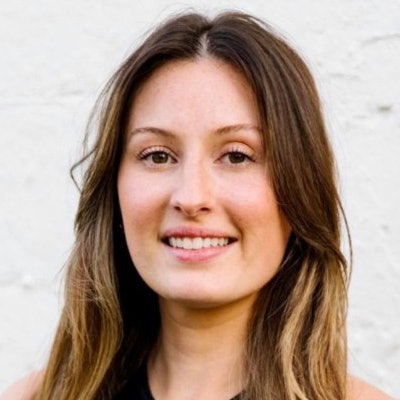 Casey Schurtz
Senior Product Manager
Ndustrial
www.ndustrial.io
Casey Schurtz, senior product manager for Ndustrial, has been instrumental in helping refrigerated warehouses save over $100 million in energy costs. Through her steadfast work on the Nsight Energy Intensity Platform, she's enabled a new and more holistic approach to energy management for supply chain operations. Most recently, Schurtz launched a new Optimize module that provides customized energy-saving suggestions for supply chain operations in real time. She also led integration efforts with WattTime to enable authentic emissions reductions based on real-time carbon emissions data, is helping build out a next-generation toolset for carbon reporting, and is developing partnerships with ESG consulting firms and other climate tech companies to address the emerging sustainability needs of the cold chain. Over the past 12 months, Schurtz has personally trained over 50 users and created detailed guides to help hundreds more learn how to drive down energy intensity and costs throughout the supply chain. She's currently getting trained on various carbon reporting frameworks such as CDP and the Greenhouse Gas Protocol so she can create tools that make the reporting process more seamless and transparent. She moonlights as a fitness instructor and is one of the only women working on a Habitat for Humanity construction site.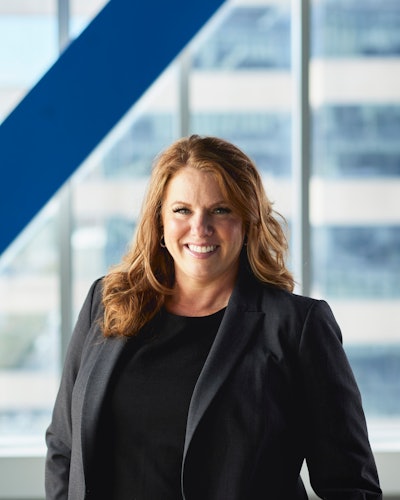 Christine Barnhart
VP, Product Marketing & Go-to-Market
Nulogy
www.nulogy.com
Christine Barnhart, VP, product marketing and go-to-market for Nulogy, is one of the top advocates for women in the supply chain. Recently, she joined the Board of Directors for the Association of Supply Chain Management (ASCM), where she's also part of the nominating committee, tasked with finding the best candidates for the 2024 roster. Barnhart also joined Chief, a private membership network focused on connecting and supporting women executive leaders, and joined the Board of Directors for Women of Action, a newly created 501c4 as the director of strategy and go-to-market, where she championed a non-partisan but action-oriented and inclusive structure. Barnhart is a recipient of Supply & Demand Chain Executive's 2022 Women in Supply Chain award and 2023 Pros to Know award; was named president, Tri-State Women in STEM, a non-profit group that provides professional development, networking and outreach opportunities for women in STEM fields; was named an advisor to the University of Evansville Logistics and Supply Chain Program; was named a member of the Senior Leadership group for Supply Chain Leaders in Action; is an active participate in Supply Chain Insights Network of Networks group; and serves as an ambassador of the Secret Society of Supply Chain: Women in Supply Chain group, where she will provide advocacy, feedback and mentorship to other females in supply chain. Barnhart spent 12 years in engineering and then moved into a more traditional supply chain role with an infant formula producer, and then with a CPG supplier leading transformation, before moving into the technology space, which included industry strategy and product marketing.
Laura Sheehy
Chief Human Resources Officer
Odyssey Logistics & Technology
www.odysseylogistics.com
Laura Sheehy joined Odyssey Logistics & Technology in 2020 as VP of human resources, and in just two years, was named to her current role as chief human resources officer to head global HR operations for Odyssey and its affiliates worldwide. She maintains a 30-year career in HR, serving in leadership roles for industries from manufacturing, technology and healthcare to restaurant and logistics. Over the last year, Sheehy hired a director of talent development, a new role hyper focused on employee training and development services. She also developed a needs assessment for Odyssey staffing, which will initially be used to identify knowledge gaps in leadership and then roll out to other employee positions companywide. Sheehy is highly focused on employee retention and motivation, and intends to expand Odyssey's community outreach with charitable organizations and provide employees with rewarding volunteer opportunities to give back in the communities where they work and live. She's also developing a new orientation program geared toward helping women in the organization make meaningful contributions.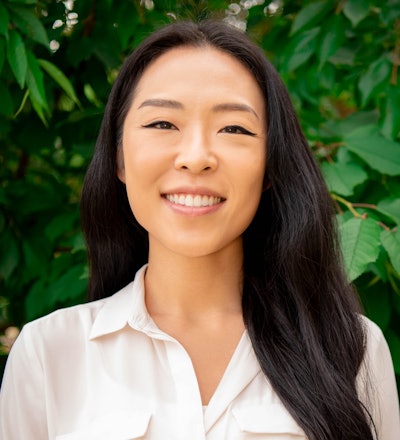 Autumn Kim
Senior Supply Chain Consultant
Open Sky Group
www.openskygroup.com
Autumn Kim brings 10-plus years of experience to her position as senior supply chain consultant at Open Sky Group, making her the first female to join the company's pre-sales team. She has spent her entire career performing and managing supply chain activities, including warehousing operations, distribution, and software consulting on both the client and consulting side of the business. Her specialties include functional configuration, warehouse management system (WMS) implementations, and process improvement that make warehouses more efficient. Prior to joining Open Sky Group, she worked at NFI, where she single-handedly supported four WMSs, including Blue Yonder (formerly JDA), covering 3,000 users and hundreds of company warehouses in the United States and Canada. Her prompt placed her as the company's top technician for the highest ticket closures while exceeding survey scores during 2014 and 2015. In 2019, she joined Open Sky Group as a supply chain consultant, where she participated in an Open Sky Group go-live for Dotcom. There, Kim was responsible for trolley-picking and troubleshooting as part of the launch. She also coordinated a merger of two business units for Reckitt Benckiser, involving two SAP systems integrated into a single Blue Yonder WMS instance. She also managed a WMS implementation for RB's Mt. Vernon, Ind., raw materials shipping and handling plant, dedicated to producing infant formula. Most recently, Kim managed a complex, multichain implementation involving e-commerce, direct shipping, hub distribution, retail distribution, and custom fulfillment for Wesco, which required configuring and testing all solution elements and integrating a special extension to support wire cutting and shipping. She also served as Open Sky Group's lead consultant on a Crate & Barrel pre-Christmas consulting engagement, spanning pre- and post-peak season planning efforts.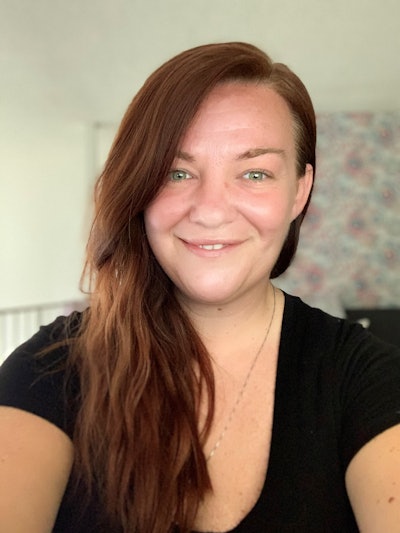 Staci Burke
Director, Port & Distribution Operations
Oppy – The Oppenheimer Group
www.oppy.com
Staci Burke, director, port and distribution operations for Oppy – The Oppenheimer Group, maintains strong relationships with key partners such as ports and customs brokers to ensure that Oppy's products are efficiently transported from the port to primary storage locations. Burke has held a leadership position on the Champions of Change team for over a decade, and has played a pivotal role in driving positive transformations and initiatives that have had a significant impact on the business. She was hired as a seasonal operations assistant 16 years ago, and promoted to her current role, where she oversees the execution of Oppy's import requirements, customs clearances, government relations connections, vessel discharge, drayage, and warehousing operations across North America. Her strategic management and operational efforts have contributed to over $1.1 billion in annual sales for the company, and proactively redirected product to different ports, contracted new carriers and identified alternative storage locations when necessary. She also collaborates with supply chain partners and Oppy's IT department to streamline processes by integrating systems, equipping her team with the necessary tools to efficiently manage the movement of products from port to storage and providing the sales team with accurate information on product availability for customer shipments. Burke also invests time in coaching, training and developing her direct reports, colleagues and peers.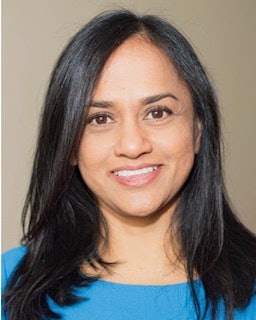 Lalitha Rajagopalan
Co-Founder & Head of Product Strategy & GTM
ORO Labs
www.orolabs.ai
Lalitha Rajagopalan is co-founder and head of product strategy and go-to-market at ORO Labs, where she has been instrumental in the company's creation, growth, and success thus far, and continues to play a key role in helping ORO Labs achieve several major milestones over the past year. Rajagopalan, a former product leader of SAP Ariba, is a self-acknowledged "procurement geek" with more than 20 years of industry experience. Rajagopalan's startup DNA enables her to effectively plan minimum viable products and agile roadmap pivots, collaborating closely with engineering teams to deliver outstanding enterprise SaaS products. Additionally, her expertise includes managing global product teams, creating compelling roadmaps, supporting sales and customer teams and establishing partnerships with strategic customers and design partners. Since the company's founding in 2020, ORO Labs has launched its flagship product, secured Fortune 500 global enterprise and fast-growing upper mid-market customers, raised $25 million in Series A funding and expanded its team to more than 80 employees worldwide. She also actively champions the professional development of women present in ORO Labs, and actively advocates for the advancements needed in technology to promote gender equality. As a South Asian female and tech startup founder, Rajagopalan has seen firsthand how the lack of gender parity continues to impact everything from social inequalities to bias in business operations. She also maintains an ability to navigate and understand the impact of technology disruptions on economic market models. With solid enterprise SaaS experience, she has a track record of successfully scaling vision and strategy into profitable real products.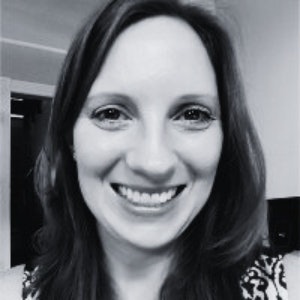 Wendy Wolff
Director of Operational Services
Osa Commerce
https://osacommerce.com
Wendy Wolff maintains nearly 20 years of supply chain experience. She currently serves as director of operational services for Osa Commerce, where she manages and directs projects such as onboarding, design, and implementation. She drives the company's $1 million project portfolio, which includes Fortune 2000 customers, and has managed the integration and implementation of the Osa Commerce ecosystem for SaaS clients, offering a 65% increase in customer satisfaction and efficiency, 15% in cost savings, and 20% revenue growth. Wolff also played a crucial role in the launch of Osa Commerce, which launched in January, and has already shipped over 14 million units, established more than 440-plus unique channels to manage the supply chain and e-commerce operations, and completed over 150 million transactions. She previously served as the director of operations optimization at Verte, where she worked closely with both the fulfillment and technology teams to enhance layouts, processes, and integrations to provide a robust and essential ecosystem for Verte customers and their consumers. Her recent design and implementation of robotics and process orchestration was at McDonough Fulfillment center, totaling 750,000 square feet. Wolff also spent 10 years as a supply chain consultant providing data analysis to identify productivity improvement opportunities and design material handling equipment layouts. Her entire education and career has centered around obtaining and improving supply chain performance and operations, with a focus on deciphering and evaluating data quality to tell a meaningful story to benefit the company and its customers. She is a supply chain powerhouse with experience ranging from warehouse designer, project manager, customer success manager, and expert in process improvement, productivity, and engineered labor standards. More importantly, Wolff creates a culture of continuous improvement with the desire to operate as efficiently as possible and exceed customer's expectations.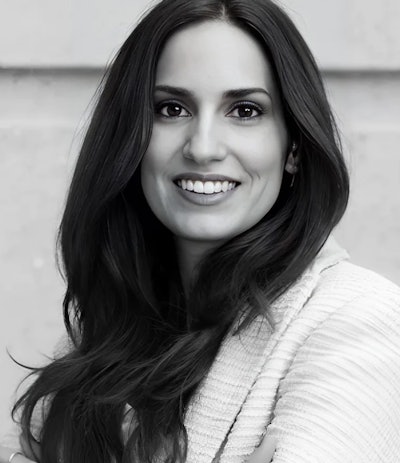 Yifat Baror
Co-Founder & Chief Growth Officer
Osa Commerce
https://osacommerce.com
Yifat Baror is the co-founder and chief growth officer at Osa Commerce. With almost two decades of experience in e-commerce, Baror has consistently driven global growth for omnichannel retail brands. Her track record includes leading GTM strategy, brand building and developing high-growth teams, and has built Osa's marketing, sales and strategy departments from the ground up, resulting in organic growth of LinkedIn by 1,000% within five months. Her deep retail, brand, and retail entrepreneurship experience has allowed Osa Commerce to penetrate the retail supply chain, enhance use cases, and drive product adoption. Baror's focus-driven and innovative process approach has led to annual revenue of over $1 million and pipeline growth of $4 million, all achieved with minimal budget and resources. Under her leadership, the company has already shipped over 14 million units, established more than 440-plus unique channels to manage the supply chain and e-commerce operations, and completed over 150 million transactions. Prior to founding Osa Commerce, Baror was the chief growth officer and CMO of Verte, where she led the sales team and all-female marketing team. When she was 25, she founded her own retail business, Emilka. It was then she started a program for girls in low-income neighborhoods, bringing donation bags of used luxury items from her customers to those communities. Then, the girls in the program created a tradeshow fashion market, where they were responsible for building the collections with the re-sale items. Yifat's expertise is growth strategy. She has a proven track record of leading high-growth teams, driving growth globally for e-commerce businesses and technology startups.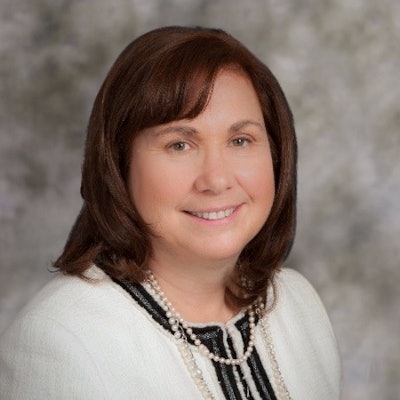 Lynne Wilson
Chief Financial Officer
PLM Fleet, LLC
www.plmfleet.com
Lynne Wilson joined the PLM Fleet leadership team as CFO in 2018 with over 30 years of senior level experience in tax, audit, finance and accounting. Her banking relationships and expertise have helped the company achieve record growth for the past 5 years, and she's been instrumental in securing financial commitments to assist clients in securing refrigerated transportation equipment in a difficult climate. For example, she's helped clients manage risks and bring calm to the equipment acquisition process and P&L's. Wilson has also developed creative strategies to help customers continue to grow. And, she was one of the leaders in the efforts on Zero Emission PLM's Zero Emission all-electric and solar solutions. She has also been instrumental in PLM's membership in Women in Trucking, is one of the executives that leads the PLM women leadership groups and is active with PLM's parent company's (Marubeni Corp.) Marubeni International Women's Day, which celebrates women in Marubeni's portfolio of the nearly 450 companies across the globe. Prior to joining PLM, Wilson was the CFO for Beacon Rail Leasing, and prior to that, was SVP and CFO of Marlin Business Services Corp. She also spent 7 years with the General Electric Corporation in FP&A and was global controller of GE Commercial Finance.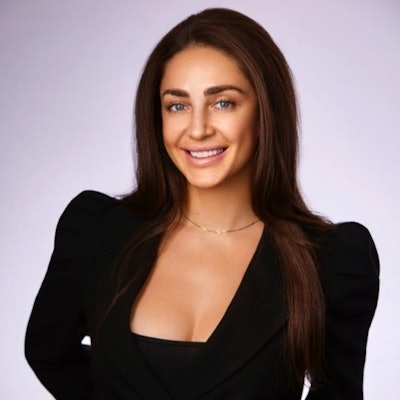 Toni Ann Careccio
Chief Customer Officer & Board Member
PortPro, Inc.
www.portpro.io
Toni Ann Careccio grew up in the transportation industry with many strong female role models – the most impactful being her mother, Peggy Careccio, president of Mecca & Son Trucking Company. Growing up in this business, Careccio saw first-hand how limiting outdated, manual processes were on carriers, therefore was part of the core team that helped Mecca & Son Trucking digitize its operations. Careccio then started with PortPro in 2020 as one of the company's earliest employees, where today she serves as chief customer officer, tasked with leading a highly responsive customer service team who helps onboard and train PortPro's growing customer base. Careccio has played an instrumental role in the company's growth, helping to hire more than 90 employees and securing the company's first funding round, a $12 million dollar Series A with Avenue Partners. She is also the consummate networker, always quick to make introductions and connect professionals across industries. In fact, she's an active member of The Southern California Supply Chain Meetup, bringing leaders in supply chain, trucking and logistics together to talk about challenges, opportunities and solutions; The Harbor Trucking Association, where she helps advocate, educate and promote strategies with other goods movement stakeholders and policy makers to sustain emission reductions, provide a dialog for intermodal truck efficiency, and return cargo and jobs to America's West coast ports; and the Bi-State Motor Carriers Association, supporting their mission to provide a forum in which truck operators, owners and businesses in trucking-related industries can share ideas, solve problems, and foster a thriving intermodal transportation business environment.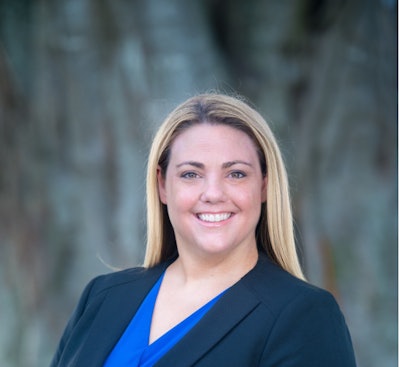 Beth Cook
Director of Customer Success
Resilinc
www.resilinc.com
Beth Cook serves as director of Resilinc's customer success team, responsible for working with Resilinc's largest biotech, telecom, government, industrial, high-tech and automotive customers, helping them leverage monitoring, mapping, and risk assessment programs to achieve supply chain resiliency. With over a decade of experience working in the supply chain industry, Cook has held positions within small organizations to Fortune 500 companies, from part origin to the last mile. In her leadership role with Resilinc, Cook offers her SCRM expertise to help customers remove roadblocks, offer best practices and strategic direction, develop customer resiliency roadmaps, and walk global enterprises through the SCRM journey to resiliency. Additionally, she identifies and analyzes industry trends, drives strategy and content for educational customer webinars, creates "what if" scenarios and strategies for customers, and helps develop business continuity plans for suppliers and customers. In her day-to-day, she works with customers to identify potential supply chain risks, resolve escalating data issues, collaborate with suppliers, and help customers gain greater visibility into their entire supplier network. For example, in the last 12 months, Cook helped a global auto manufacturer improve sub-tier visibility into its supply chain for a specific vehicle model. As a result, Cook and her team mapped 4,241 new parts across all supplier sites, identified 2,230 suppliers across all tiers, identified 3,661 new sites at sub-tier levels, gained visibility down to Tier-5 and increases transparency along the Bill of Material and Approved Vendor List. She also implemented several strategies that include developing communication material and protocols to ensure sub-tier (T2-T5) supplier participation and communicating and collaborating directly with suppliers to ensure supplier-shared, sub-tier information meets automaker's requirements. Cook has also experienced significant growth in her team, increasing its size by more than 100%.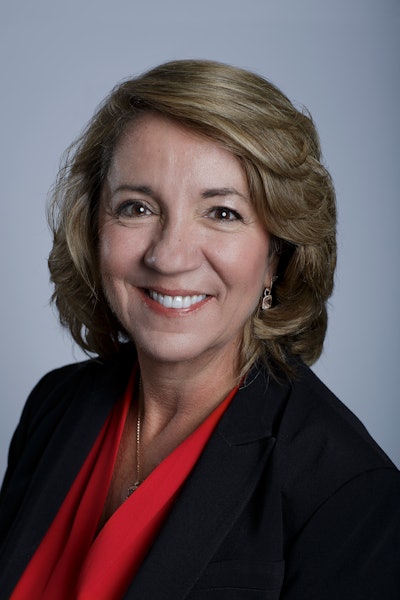 Sheila Serafin
Executive Vice President, Global Sales
RIM Logistics Ltd.
www.rimlogistics.com
Sheila Serafin' biggest achievement within her career in supply chain is that of co-owner of a privately-held, family-run, logistics company that she has helped grow and develop since its inception in 1997. Serafin was one of the trailblazers of her time that helped take RIM Logistics from one customer to over 1,000 customers, and from two co-owners to a global company with over 400 employees. Today, she currently serves as EVP, global sales for RIM Logistics, where she's assisted in opening RIM's first European offices, then in 2010, the company's first Canadian office in Ottawa, Canada. By 2022, RIM celebrated its 25-year anniversary with $650 million in revenue and 400-plus employees worldwide. Her newest initiative is a group founded at RIM called WIL (Women in Logistics), an employee resource group focused on supporting, developing, and giving a path forward for the women of RIM. She's also planning and hosting a Women's Appreciation event for RIM's customers, vendors and employees, and is piloting and supporting the development of a formal mentorship program for the employees of RIM. Outside of RIM, Serafin spends time on being a mentor for a local high school's business incubator program. Her first job in logistics was a freight saleswoman at Pandair, where she quickly found out that most "seats at the table" were filled by men. As she continued to move up the corporate ladder, she was promoted at 32 to director of Midwest import logistics at Circle Logistics. In this role, she was responsible for overseeing import operations and sales for 20 offices within the Midwest.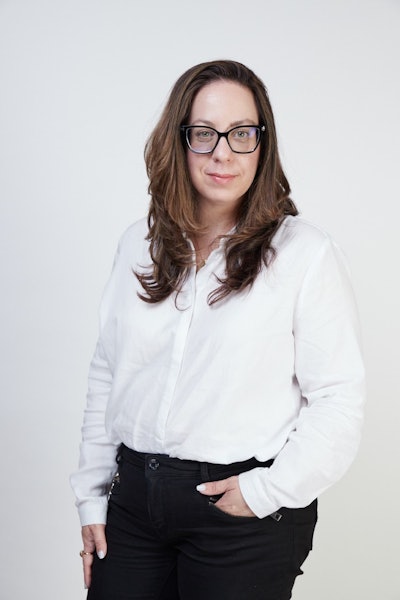 Carmit Glik
CEO & Founding Member
Ship4wd
https://ship4wd.com
Advocacy and transformation have defined Carmit Glik's career in her pursuit of breaking down barriers that persist within global supply chain and logistics. As CEO and founding member of Ship4wd, Glik set out to transform international shipping and logistics by charting a new way forward for small and mid-sized businesses (SMBs) to find success amidst today's ever-fluctuating economic environment. Today, she is at the forefront of advocating for SMBs by helping them receive the preferential positioning and high-touch services throughout the international shipping process. For example, in June, under her leadership, Ship4wd introduced an industry first-of-its-kind financial services offering, inclusive of new $10,000 instant credit line, ability to pay for shipments 90 days after arrival and secure online checkouts for SMBs often underbanked or unbanked. Throughout Glik's more than two-decade long career, she has served as an advisory board member at theDock; Europe CEO and managing director at Cogoport; and director global head of sales at Damco, including 14-plus years in various roles at Damco, such as director global head of tender management, global head of sales operations, SAP global implementation project manager, SAP regional implementation project manager, Damco country manager, South China regional sales manager, etc.). Just two years following Ship4wd's launch in October 2021, Glik was named Supply & Demand Chain Executive's 2023 Pros to Know winner. She's also built a team of veteran industry insiders and digital user experience experts to accelerate growth in helping businesses in need. Through a truly boots-on-the-ground approach to developing a business and advancing an industry, Gllik ensures that employees align with company values and goals, instilling team morale that further propels the company's operations and growth, along with client successes.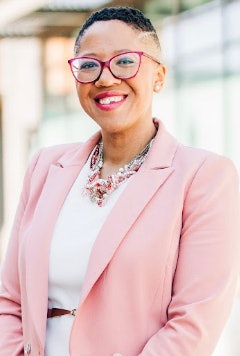 Talitha Hampton
Managing Director
TLL Enterprises Consulting
www.talithahampton.com
As an experienced supply chain leader, mentor, champion of women, board member, member of advisory councils, wife, expecting mother, sister, aunt and dog-mom, Talitha Hampton wears many hats. She currently serves as managing director of TLL Enterprises Consulting, her own consulting business, while taking time off from direct corporate work to manage a serious pregnancy-related illness. She recently served as senior director for supply chain planning and systems at Novavax, where she was accountable for the sub-functions of planning, analytics, new product introduction (NPI) and launch, artwork and labeling, traceability, and product master data. In her first 1.5 years, she organized and staffed the NPI, artwork, and traceability sections from the ground up and led the accelerated launch of the company's first COVID-19 vaccine, going from launch strategy to delivery of 77 million doses to over 40 countries in 5 months. She was then promoted to direct the entire supply chain planning and systems group, where she served and led a team of 20 with 4 people managers. She provided leadership, supervision, and technical expertise for end-to-end process delivery for teams based in the United States, India, and the Czech Republic. As team leader, Hampton focused on building and implementing business process capabilities to build, scale, and improve planning operations; identifying, sourcing, and installing key systems to drive transactional efficiency, increase information availability, and improve data visibility; and establishing analytical and data infrastructure to enable good decisions and strong plans. Prior to joining Novavax in 2020, she joined AstraZeneca as a supply chain program manager in the Biologics External Supply group, where she led cross-functional global operations launch teams to execute highly aggressive chemistry manufacturing and controls (CMC) development and launch plans to meet immunotherapy filing and launch deadlines. She also served as the 12th president of the National Organization for the Professional Advancement of Chemical Engineers (NOBCChE) from 2015-2017, responsible for development and execution of business and operational strategy to enable fulfillment of NOBCChE's mission to create an eminent cadre of people of color with professional careers in STEM. During her time at Merck, she worked as manufacturing engineer, supporting small molecule process improvements; served as as CMC sub-team lead for the combined worldwide regulatory submissions of 4 commercial products; and managed global systems and external commercialization supply, where she ensured production and release schedule adherence for pre-commercial and post-launch supply chains.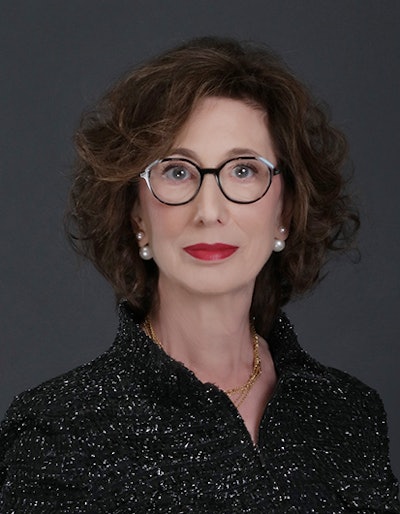 Dr. Heidi Wyle
CEO
Venti Technologies
www.ventitechnologies.com
Dr. Heidi Wyle serves as CEO of Venti Technologies, where under her leadership, the autonomous vehicles startup delivered true driverless operation – a first in the world – to the largest single site container port in the world. Wyle and MIT professors Daniela Rus and Saman Amarasinghe started Venti in Wyle's kitchen to develop individualized, low-cost driverless vehicles and reduce transportation by a factor of ten across the globe. She grew Venti from four founders to its current 120-person team representing 16 nationalities and has led Venti through a seed round of $8.2 million and an A round of $28.8 million. During the last year, Venti experienced a 456% increase in employee growth – from 18 in 2022 to 103 as of June 2023. This was thanks to Wyle's leadership in raising money and building a strong, effective team to accomplish key milestones. She hosts dinners at her home for female employees and hosts "Ask Me Anything" sessions for young employees. She seeks out female leaders in Singapore and is building training programs at Venti that train and promote vehicle drivers into new careers in the field of autonomous vehicles. She also serves on the Board of the Harvard Business School Alumni Association of Boston (HBSAAB), where she started and currently runs the Governance Committee with the mission to bring DEI processes to the Board's Governance and recruitment of Board Governors. Wyle also became the first intrapreneur at Westinghouse Electric Corporation, and was elected president of the Massachusetts Women's Forum, where she led the organization through 100% growth in 3 years, built mentoring programs and a roster of top female executives for speaker positions.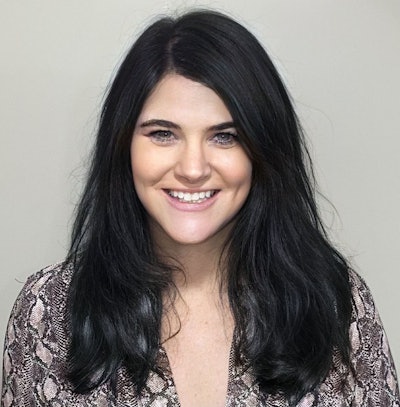 Kimberly Carney
Founder & CEO
The Wires
www.fashwire.com
Kimberly Carney is the founder and CEO of The Wires, which has two multi-brand B2B2C global platforms: FashWire and GlossWire. After owning a multi-brand retail space for 17 years, Carney launched FashWire in 2018 to connect fashion designers and consumers by leveraging technology in an innovative and scalable way. She later launched GlossWire in 2021, which serves as a one-stop technology platform solution catering the same solution as FashWire to emerging beauty brands. Carney has combined her previous experience in tech with her retail knowledge to develop a platform where emerging and established brands could co-exist in one space. Carney is a strong advocate for community and collaboration, has a positive attitude, a calm presence and a can-do attitude. As a leader, Carney has been a rock of stability as the company has grown rapidly, exhibiting attention to detail, technology expertise, and the ability to adapt in a startup environment. Carney also developed and hosted Pitch Competition, which raised over $50,000 for its fashion and beauty partner brands just this past year. Carney is currently leading the company to launch into the home and decor market with CasaWire and the pet industry with PawWire in Q4 of 2023.
CLICK HERE to meet the winners!