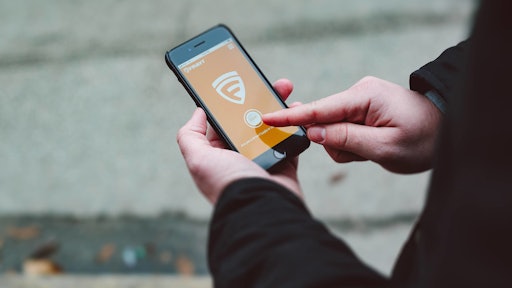 Frayt
Frayt is scaling up its delivery network to provide same-hour services of goods in the Midwest as companies work to get their products to customers even as their retail locations have shuttered.
Founded in 2018 by expedited shipping expert Lawrence McCord who serves as CEO, Frayt now has the largest networked fleet of delivery drivers in North America, with more than 3,000 professional drivers spanning 13 U.S. markets: Cincinnati, Dayton, Columbus, Detroit, Toledo, Indianapolis, Fort Wayne, Lexington, Louisville, Nashville, Chicago, Fort Wayne, Long Island.
"Our vision for Frayt has always been to help small businesses succeed," McCord says. "We want to help mom and pop businesses compete with the big-box retailers, especially in this time when many of them had to close but big boxes remain open due to other essential goods that they sell in-store."
Frayt's services, which are priced by mileage instead of weight, are popular with businesses that provide construction or home improvement goods like tile or paint, but in the current market consumers are using the app to procure their own goods, from hard drives to groceries.
"Instacart waits in some markets can be days, but we can get a driver in an hour in most cases," Lawrence McCord, CEO, explains. "Our website visits have increased 250 percent as businesses and consumers look for other options."
In Cincinnati, Frayt also is working with city officials to help food banks deliver meals to charities serving families in need.
Frayt provides contactless deliveries and all employees follow strict guidelines for maintaining a sanitized environment for customers and drivers. They are also certified to transport medical supplies.
"We are able to keep selling during these trying times and Frayt is helping," says Brian Howe, a logistics manager The Tile Shop. "We appreciate all that you and your drivers are doing."