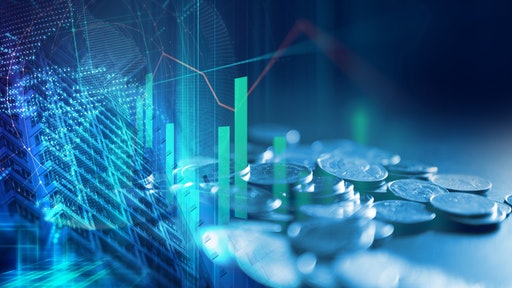 Getty Images
A majority of procurement teams expect their budgets to rise next year, and many leaders are evaluating how they can further invest in tools and technologies to deliver optimization and a more strategic approach to business buying, according to a new study by Amazon Business.
"We are entering a new era of smart business buying where senior leaders are understanding the impact procurement can have on efficiency and overall company success," says Alexandre Gagnon, VP of Amazon Business Worldwide. "At Amazon Business, we develop scalable solutions for customers and solve their biggest procurement challenges, and I couldn't be more excited about the evolution of procurement. Heading into 2024, the procurement function is now cross-disciplinary, spanning both functional and strategic purviews as buyers are planning to invest more in technology and optimization while future-proofing their companies and organizations. Ultimately, procurement not only keeps operations running, but plays an integral role in achieving key organizational goals, and with smart business buying, companies have procurement solutions to serve as a growth lever for organizations."
Key takeaways:
More than half (53%) of respondents expect their budgets to increase in 2024. Following a year of focusing on reducing costs, procurement leaders are now planning to use the funds they saved to invest in approaches to optimize their procurement processes and operate more strategically, with the efficiency and complexity of procurement listed as the top challenge they're currently facing.
Among respondents, 98% said they were planning investments in analytics and insights tools, automation, and artificial intelligence (AI) over the next few years.
95% of decision-makers acknowledge that there's room for procurement optimization.
85% of respondents say the difficulty of sourcing suppliers that follow sustainable practices prevents their company from setting or achieving strategic sustainability goals for procurement.
81% of respondents had mandates to buy from certified sellers, which might include sustainable, local, or disadvantaged group-owned businesses. Among those without mandates, 40% still consider supplier environmental, social, and governance (ESG) factors. Despite the desire for responsible purchasing (85%), difficulty finding sustainable suppliers hinders sustainability goals.