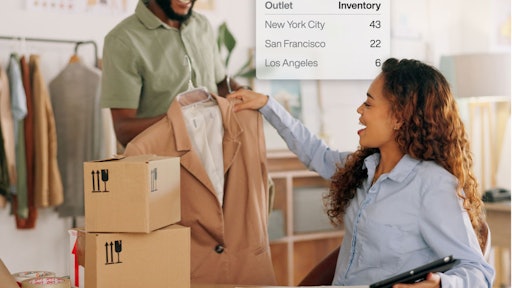 XY Retail
XY Retail launched XY DOM, a cutting-edge distributed order management system designed to streamline, process and optimize fulfillment across multiple sales channels.
"We are thrilled to introduce XY DOM, poised to transform the way retailers approach order management and fulfillment," says Susan Jeffers, CEO of XY Retail. "With its robust set of features and customizable options, XY DOM is the ultimate solution for businesses looking to boost efficiency, drive customer satisfaction, and excel in an increasingly competitive market. Leading retailers have already embraced XY DOM and are experiencing remarkable improvements in their order management processes and customer satisfaction."
From BusinessWire:
XY DOM offers a range of features, allowing retailers to efficiently manage orders from all channels within a single, unified headless microservices-based cloud platform.
The platform's flexibility enables businesses to adapt the offering to their unique needs, utilizing available inventory from distribution centers, stores, dark stores and third-party logistics providers.
With customizable rules for cost calculation, return management, order fulfillment and shipment, XY DOM empowers retailers to optimize their processes according to their specific business goals and objectives.
XY DOM also simplifies the entire product returns process by managing return locations, product information, and return-processing rules.
XY DOM also supports a variety of convenient delivery options, such as in-store pickup, ship-from-store and curbside pickup.