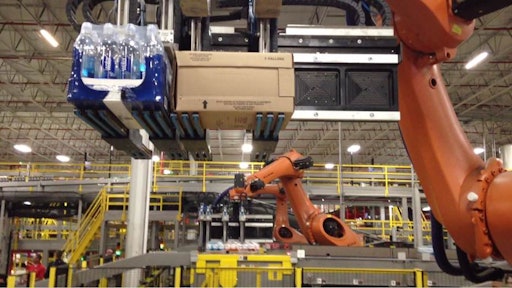 Big data and analytics have become a necessary tool for every business involved in every stage of the global food supply chain. The same can be said for publishing too.
As a fun way to wrap up coverage in its final issue of 2015, Food Logistics decided took a look at its own analytics to see what articles from the past year have had the most impact on our readers. The following list is the top 10 most clicked on stories in 2015 as determined by readers are:
1) 2015 Top 3PL & Cold Storage Providers
2) The Warehouse As A Competitive Advantage
3) 2015 Food Logistics Champions
4) How Robots Will Tackle Challenging F&B Demands
5) Traceability Toolkit: Software, Automation, Data Standardization
6) Want A Safer Warehouse? Start With Forklift Users
7) How Agile Are Today's Foodservice Supply Chains?
8) Mobile Apps Evolve, Empowering Managers And Employees In The Food Supply Chain
9) 2015 Top Green Providers
10) Analyzing The Rise In Global Cold Storage Capacity
To read the story, click here.