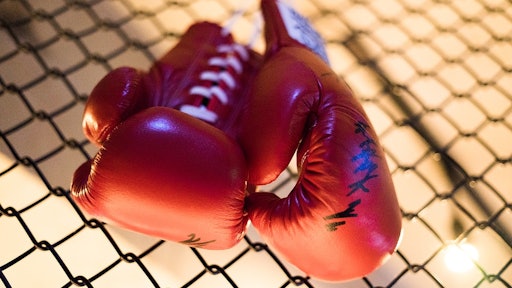 Agricultural exports are a constant bright spot for U.S. foreign trade. The USDA's Economic Research Service estimates that each dollar of agricultural exports stimulates another $1.27 in business activity; that adds up when you consider in 2015, the $133.1 billion in agricultural goods exported from the U.S. produced an additional $169.4 billion in economic activity for a total economic output of $302.5 billion.
Even though it was expected, the Trump administration's withdrawal of the U.S. from the Trans-Pacific Partnership on Jan. 23 was a hard hit to American agricultural exporters.
Ron Moore, an Illinois farmer and American Soybean Association president, said in a statement that, "We're very disappointed to see the withdrawal today. Trade is something farmers take very seriously."
Tracy Brunner, president of the National Cattlemen's Beef Association, echoed those sentiments. "TPP and (North American Free Trade Agreement) have long been convenient political punching bags, but the reality is that foreign trade has been one of the greatest success stories in the long history of the U.S. beef industry."
He adds that, "The fact is, American cattle producers are already losing out on $400,000 in sales every day because we don't have TPP, and since NAFTA was implemented, exports of American-produced beef to Mexico have grown by more than 750 percent." Brunner explained that cattle producers are "especially concerned that the administration is taking these actions without any meaningful alternatives in place that would compensate for the tremendous loss that cattle producers will face without TPP or NAFTA."
The second hit to American farmers is the Trump administration's still unfolding immigration policy. Given California's prominent contribution to the U.S. agricultural sector and heavy reliance on migrant workers, there's been plenty of news on this topic in the Los Angeles Times, and as a subscriber, I've been monitoring the paper's coverage regularly.
It's striking just how worried farmers are right now, and some are already feeling the effects as fear and rumors grow in migrant communities statewide. The bottom line is this: picking crops is backbreaking work, and being bent over for hours in the hot sun or cold rain, all the while exposed to pesticides, and doing it for low pay, makes it nearly impossible to find people other than migrants who will do the work.
I'm certainly not opposed to ongoing and thoughtful evaluation of U.S. trade and immigration policy and believe there are aspects of both that are ripe for change. However, if there is one lesson from globalization, it is this—economies and supply chains today are highly integrated and complex. True ecosystems. Therefore, a single change and the resulting effect aren't isolated; it affects the whole.