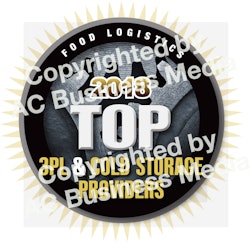 Food Logistics is accepting submissions for our annual Top 3PL & Cold Storage Providers, which serves as a resource directory of the leading third-party logistics and cold storage providers in the food and beverage industry.
The 2017 Top 3PL & Cold Storage Providers will appear in the August issue of Food Logistics.
To preview the entry questions in a PDF, please click here. But remember, all submissions must be officially submitted through the electronic survey link here.
The deadline for submissions is Friday, June 1, 2018 6 p.m. CT.
Companies chosen for the list will be determined by Food Logistics' editorial staff and advisory board. Inquiries should be directed to web editor Mackenna Moralez at [email protected].