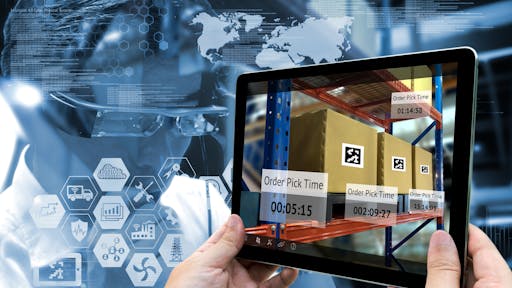 AdobeStock_127004310
Artificial intelligence (AI) is a warehouse game changer, but organizations are struggling to use it optimally, according to market study insights released from Lucas Systems.
The study reveals executives are optimistic about AI, but 99% of organizations say they face challenges to use AI more effectively.
"These findings are consistent with what we're hearing from our customers," says Lucas Systems chief marketing officer Ken Ramoutar. "There's a belief that AI is a heavy lift - that it's difficult to use and risky or expensive. This thinking prevents widespread adoption in the warehouse and the ability to tap AI's true potential."
From PR Newswire:
Top reasons for hesitancy in adoption are

perceptions of high costs compared to benefits; concerns about risks and control of operations decisions; cost and time for training and a lack of understanding for implementation.

Nearly 90% of respondents, regardless of industry, admitted to needing more expertise and information when it comes to implementation and use.