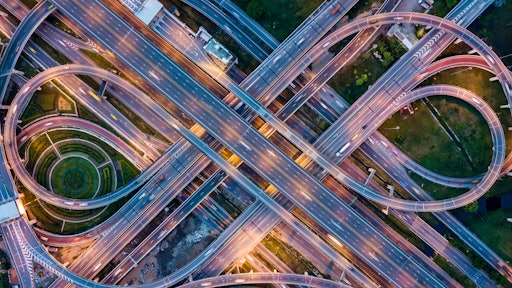 Travel man - stock.adobe.com
I always find myself muttering a small prayer whenever I have to drive over the Hoan Bridge in Milwaukee. Previously known as the "Bridge to Nowhere," the structure remained unfinished for several years, only to be completed in 1977 – just 44 years ago. A little over 20 years later, the Hoan Bridge was once again in the news as several girders were found to be cracked because of an outmoded bridge joint design, extreme cold and heavy trucks, according to wisconsinhistory.org. The bridge reopened in 2001, but the fear was instilled.
As I took part in a cross-country road trip with my oldest brother and dad last week, I once again found myself in awe over how many unfinished bridges there were. From Madison, Wisconsin all the way to Dallas, Texas, there were massive structures that were either incomplete or desperately needed to be reconfigured. It is clear that the United States needs to rebuild its infrastructure.
According to the American Road and Transportation Builders Association, more than 220,000 – or one-third – U.S. bridges need to be repaired or replaced. Of those, 79,500 should be completely replaced. At the current pace, it would take 40 years to repair the current backlog of structurally deficient bridges, ARTBA reports. The states with the most serious or worse bridge conditions are Iowa (1,762 bridges), Oklahoma (922), Illinois (764), Pennsylvania (728), Missouri (700), and Louisiana (638).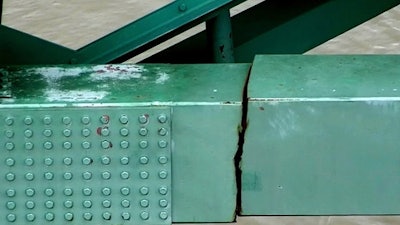 The need to prioritize repairing infrastructure is of the essence. In May, the Hernando DeSoto Bridge, which carries 1-40 across the Mississippi River between Tennessee and Arkansas was closed after a fractured support bean was discovered during a routine inspection. New information revealed that the damage to the bridge has been visible since 2016.
Meanwhile, a pedestrian bridge collapsed last week in Washington D.C., injuring five people and blocking the highway in both directions. Mayor Muriel Bowser said that it was not concerned about structural issues as it was inspected in February, however, a subsequent inspection report found that the bridge received a rating of "poor condition (4) – the threshold that prompts the multiyear planning process to replace the bridge," according to CNN.
But it's not just bridges that are in poor conditions, roads overall are falling apart. The American Society of Civil Engineers gave the U.S. infrastructure a grade of C-. According to ASCE, continuous wear and tear have left 43% of public roadways in poor or mediocre conditions, which can potentially cause supply chain disruptions and companies more money. ASCE reports that by 2039 poor infrastructure could cost the average household $3,300 a year.
Infrastructure is something that both political parties agree should be a top priority. In March, President Joe Biden unveiled the American Jobs Plan, which aims to create millions of jobs, rebuild the United States infrastructure and position the country to out-compete China, according to a press release from the White House.
"The United States of America is the wealthiest country in the world, yet we rank 13th when it comes to the overall quality of our infrastructure. After decades of disinvestment, our roads, bridges, and water systems are crumbling. Our electric grid is vulnerable to catastrophic outages. Too many lack access to affordable, high-speed Internet and to quality housing. The past year has led to job losses and threatened economic security, eroding more than 30 years of progress in women's labor force participation. It has unmasked the fragility of our caregiving infrastructure," President Biden said in the press release. "And, our nation is falling behind its biggest competitors on research and development (R&D), manufacturing, and training. It has never been more important for us to invest in strengthening our infrastructure and competitiveness, and in creating the good-paying, union jobs of the future."
The plan aims to modernize 20,000 miles of highways, roads and main-streets; fix the ten most economically significant bridges in the country as well as 10,000 smaller bridges; and will replace thousands of buses and rail cars in order to better expand transit and rail into new communities.
Last week, the President announced he has reached a bipartisan agreement on a pared-down infrastructure plan. According to CNN, the bill will come at a price tag of $973 billion over five years, or $1.2 trillion over eight years.
"On Thursday, I reached a historic agreement with a bipartisan group of Senators on a $1.2 trillion plan to transform our physical infrastructure. The plan would make the largest investment in infrastructure in history, the biggest investment in rail since the creation of Amtrak, and the largest investment in transit ever. It would fix roads and bridges, make critical investments in our clean energy future, and help this country compete with China and other economic rivals. It would replace lead water pipes in our schools and houses, and connect every American to high-speed internet. It would create millions of high-paying jobs that could not be outsourced," President Biden said in a press release.
"The bottom line is this: I gave my word to support the Infrastructure Plan, and that's what I intend to do. I intend to pursue the passage of that plan, which Democrats and Republicans agreed to on Thursday, with vigor. It would be good for the economy, good for our country, good for our people. I fully stand behind it without reservation or hesitation," he continued.
Regardless on what happens with the bill, the time to move forward with an infrastructure plan is now. Waiting could potentially put more structures at risk. Companies may have to shell out more money to get their goods transported, but even worse, people could lose their lives traveling on unsafe roads.