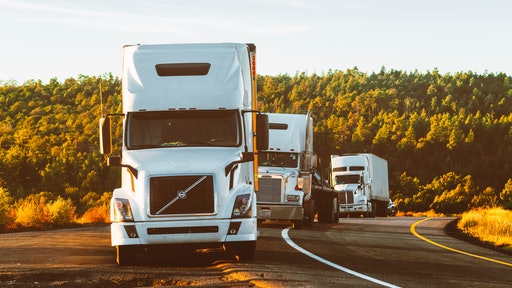 Pexels
The Department of Transportation (DOT) says that truck drivers transport 70% (or $671 billion) of all the freight in the United States. A recent report, "Freight Facts and Figures," released by the Bureau of Transportation Statistics, estimates that the amount of freight moved by the U.S. transportation system will grow 12% annually through 2045.
While the Coronavirus disease (COVID-19) pandemic forced many industries to temporarily slow or stop, the trucking industry not only remained steady, but also picked up its pace to help sustain the economy. Even through its growth, the trucking sector faces some serious challenges — specifically, a lack of qualified drivers to help meet increased demand.
The trucking and freight industry continues to face this driver shortage, a challenge exacerbated by the pandemic, attrition and a lack of new applicants.
● The American Trucking Association also identified a shortage of approximately 60,800 drivers in 2018, a shortage that worsened to 80,000 fewer available drivers by 2020.
● An American Transportation Research Institute study noted that for the fourth year in a row, carriers ranked the driver shortage issue as their top concern.
● A recent report from Coyote Logistics LLC found companies posted over 14 million job ads for truck drivers between 2019-2020.
How can trucking and freight companies mitigate this labor shortage?
One solution includes the implementation of cloud-based software and data to optimize workflow. Embracing this digital transformation allows fleet managers, dispatchers and drivers to streamline operations to more effectively manage work processes and routes while also providing drivers with the tools to focus on their main responsibility — driving and transporting freight safely.
Automating processes with workflow management solutions
Workflow solutions offer a more streamlined approach for managing processes. These solutions enable fleet managers to create custom stop or trip-based driver workflows. By working in tandem with fleet software and other ELD, cloud-based mobile apps and their associated manager portals, workflow tools help fleets automate and streamline processes to:
● Receive real-time updates on driver ETAs and GPS tracking.
● Manage and optimize driver routes/workflows.
● Provide drivers with the right information at the right time.
● Adopt paperless navigation and freight manifests.
● Take pictures or scan loaded/offloaded cargo verifications, bills of lading (BOLs), freight exceptions or vehicle issues.
● Send BOLs and receipts from the dock to the cloud for storage and easy retrieval.
● Manage electronic DVIR and IFTA reporting.
● Capture and record customer agreements and signatures.
The magic of scalable, intuitive workflow solutions
Driver workflow solutions really shine when given the opportunity to automate mundane tasks and processes. The technology enables fleet companies to accomplish more with existing resources through automation, and with drivers at a premium, that's an important benefit.
Fleet managers equipped with automated dispatch, planning and workflow software tools can better assign and track drivers, plan routes and help drivers focus on meeting customer shipment requirements.
Today's scalable workflow solutions offer companies a more intuitive, user-friendly approach to:
Streamline processes. Freight managers and drivers can more easily manage BOLs and other shipping documents. Workflow software shrinks how long it takes to process each shipment, retrieve documents from other departments, or send follow-up correspondence to customers. It also reduces the number of people who must touch each order.
Process safety and incident claims. A paper-driven process is complex, unsustainable and highly inefficient. Automated workflow tools that use imaging/scanning software significantly improve billing and claims management, efficiency and accuracy.
Manage labor-intensive business practices like driver recruiting and hiring. Finding and training the right candidates is expensive. Freight companies must continuously work to stock their pipeline with high numbers of potential drivers because of the large turnover rate. Workflow software designed to assist with recruiting can help automate and streamline this process by using set algorithms to identify top candidates based on specific priorities or scheduling interview requests.
Improve driver workflow. Empowering drivers and improving their experience may offer a critical solution for attracting and retaining more drivers. Workflow platforms provide the technology that enables drivers to manage freight planning and management via cloud-based workflow apps. Drivers benefit from fleet management platforms with intuitive interfaces integrated into company transportation management systems (TMS) that allow them to:
● Interact with tools and workflow mobile applications.
● Receive load and delivery status updates.
● Communicate with dispatch.
● Stay updated about scheduled break and sleep times.
● View their trips and updated ETAs to know when they'll finish their routes.
● Send real-time load status updates directly to TMS.
Better workflows benefit everyone
Well-supported drivers who can do their jobs with minimal interruption or setbacks tend to express more satisfaction with their careers. Satisfied drivers are more likely to remain with their fleet, and one way companies can increase their drivers' satisfaction is by implementing workflow technology.
Tech innovations will continue to influence how businesses move services and freight. To keep pace with change, fleets must equip their employees with scalable, complementary solutions. One-size-fits-all approaches never work, so freight companies should look for solutions that address their specific needs and enable them to meet customer requirements.
Workflow technology improves driver efficiencies, supports how they work and helps create a better work-life balance. When fleets implement technology that facilitates the driver's focus on driving — rather than manual processes and paperwork — and full transparency into route changes or updates, driver efficiency and satisfaction increase.
When fleets champion and execute digital transformation like driver workflow solutions, they encourage and empower drivers to elevate their own performances. Fleet drivers who know their company has invested in technology with their safety and productivity in mind are more likely to stay with the company, and everyone benefits.