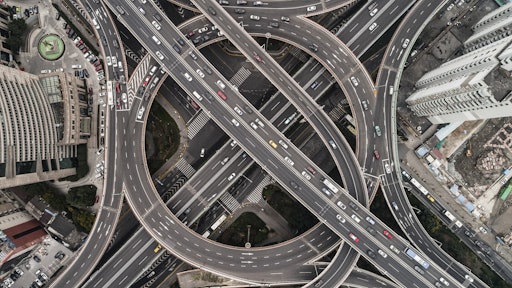 Getty Images
Since March, there has been a significant increase in demand for e-commerce delivery. These record shipping volumes show no signs of reduction, especially with the approach of the holiday rush. With a record number of consumers now conditioned to e-commerce, all signs indicate this year will have a higher demand than ever.
"We have seen major concerns from FedEx and UPS customers where their delivery volume capacity has been capped, or their service has become very unreliable," explains, Steven Goforth, OneRail EVP of Product and Enterprise Development. "OneRail enables those shippers to tap into our expansive courier network, all in one platform, through Capacity as a Service."
OneRail's Capacity as a Service "CaaS" provides retailers with immediate access to a network of 4.5 million drivers and 20 local and regional couriers across the nation. This access to local and regional couriers will offer faster transit times and expanded service levels, such as same-day shipping, next day shipping, online and pick up in-store, and three-day delivery. Traditional Parcel and LTL have been shifting into local and regional courier deliveries due to cost, and SLA misses. No surcharges, no increased prices, and heightened capacity enable an affordable option for shippers.
With CaaS powered by OneRail, you will have immediate access to OneRail's expansive delivery network. With no integration necessary, CaaS is an easy, quick solution to your current capacity struggles at a low, affordable cost with no hidden fees or surcharges.
Over the past few months, OneRail has been actively building partnerships to ensure their Logistics Partners have the resources to take on the additional volume seamlessly. VP of Logistics Partnerships, Matt Schultz, explains, "OneRail partnered with Penske and Merchants Fleet to enable access to increase fleet capacity. As announced last week, we have partnered with Veryable to provide on-demand drivers. This empowers our LP's to flex capacity, supporting the changing demands of shippers."
Besides the connection to the network of Couriers, CaaS provides exclusive access to the OneRail Platform enabling full visibility of all deliveries, real-time status updates, proof of delivery, AI smart matching to couriers based on the job, Live-USA based support team, and analytics across the full journey.