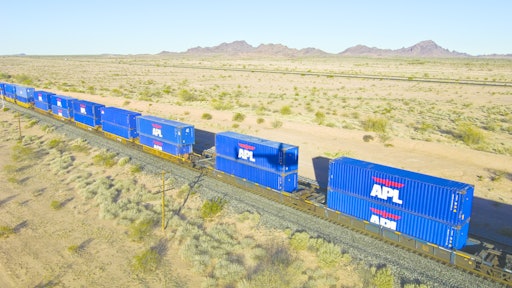 Millions of Americans are learning about the challenges that a failing infrastructure poses to the nation's economy. However, one industry stands above because of its ability to privately invest in maintaining their network—freight rail.
In recognition of Infrastructure Week, which took place May 15-19, the Association of American Railroads released the following facts about freight rail:
$60 million—How many dollars per day freight railroads invest in their infrastructure.
8—The number of times rail in the U.S. network could circle the earth.
$274 billion—Freight rail's economic impact in 2014.
54—The number of tons of freight moved for every American each year.
$1 invested by the railroads generates $10 in economic activity.
69,000 tons of new rail laid in 2015.
43 percent decrease in accidents and derailments since 2000.
$100 million—Amount invested each month to develop, test and install Positive Train Control (PTC).
14.6 million—Number of crossties installed in 2013
$121,000—Average rail employee compensation, including benefits.
Freight railroads invest six times the average manufacturer.