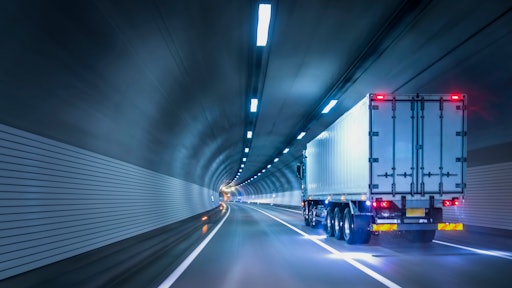 Getty Images
Kuebix and Loadsmart announced that every shipper in Kuebix can now receive real-time Loadsmart spot quotes on truckload shipments. The collaboration builds upon Kuebix's current API integration with Loadsmart's digital freight platform with an API integration that automatically provides live Loadsmart freight rates to any Kuebix user looking for a truckload spot quote.
"At Loadsmart, we are really proud of our work with Kuebix and the value we deliver to our joint customers," said Casey Monahan, Director of SME at Loadsmart. "Combining a best in class TMS with instantly bookable spot quotes is a game-changer that reduces phone calls and lag time, allowing customers to book the best price instantly and track it all in real time 24/7. With a deep collaboration at many levels, a strong understanding of our customers, and a long term strategy, we not only provide the value clients want, but the exceptional service they need."
When a Kuebix user searches for a truckload spot rate in Community Load Match, a real-time Loadsmart rate will appear that can be immediately booked and managed in the Kuebix TMS. The addition of instantly bookable Loadsmart rates further enhances Community Load Match's current contract and spot rate capabilities. Community Load Match's rapidly growing carrier community from Trimble's network of 1.3 million commercial trucks offers access to contract rates for shippers with regular lanes. For small- to medium-size businesses (SMBs) and shippers with occasional spot requirements, Community Load Match provides competitive spot rates when shippers don't have the volume to set up contract rates. For carriers, Community Load Match's spot opportunities help to balance lanes, offset empty miles and reposition assets.
"Growing our strategic collaboration with Loadsmart makes our community even stronger," said Peter Coumounduros, General Manager Load Match Group, Kuebix. "Our goal is to remove the friction from finding and securing trucks. We are extremely pleased to have Loadsmart's real-time spot quotes available to all shippers in Community Load Match, as this new capability makes the sourcing process even more efficient."
Companies in this article