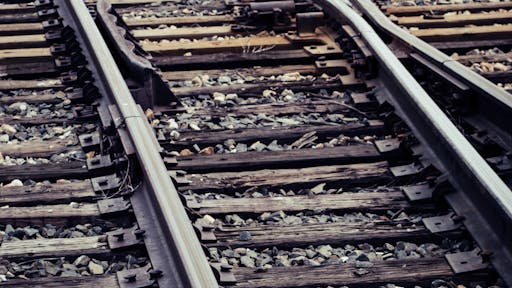 pexels
OneRail has finalized its integration with e-courier Software into the OneRail Delivery Cloud, the heart of the OneRail Platform  which intelligently matches last mile deliveries with Couriers in real time. This integration creates a seamless bi-directional flow of data between the OneRail platform and the delivery agent, greatly improving the much-needed visibility of each delivery for the shipper and end customer throughout the process.
"OneRail is taking an innovative approach to helping shippers get end-to-end real time visibility across their network of delivery providers. Shipper and end customer expectations are rising, and new and innovative solutions like OneRail are helping to meet that need," said Jesse Buckingham, CEO of e-Courier. "We're constantly looking for ways to help our loyal customers grow their businesses - we believe our partnership with OneRail will do just that."
OneRail's final mile orchestration and fulfillment platform match the shipper's "demand signal" in real-time (Point of Sale, ERP, or e-commerce) to a contracted network of aggregated couriers, to provide a dependable, scalable, and affordable final mile solution. For Couriers, like ERC Delivery Service, a Chicago-based provider and e-Courier subscriber, this means they can now automatically receive tasks from OneRail, and OneRail's clients will have visibility to all tasks performed by ERC.
"The e-Courier team built a great platform and has been a fantastic partner with which to work," said Bill Catania, founder and CEO at OneRail. "The integration of their platform with ours provides a great win for our respective customers. This seamless exchange of data from the delivery agent back to OneRail, and ultimately the shipper, creates visibility throughout the channel that does not exist today. The increased visibility and real-time information provide both the shipper and delivery agent with increases in operational efficiency and reduction of cost throughout the channel."
Operationally, OneRail identifies exceptions and manages the logistics of each delivery through "proof of delivery." The unique way in which OneRail has connected the demand signal with logistics management and fulfillment provides for a complete "end to end" forward and reverse logistics solution, enabling scale and dependability for shippers across many industry verticals, including retail, industrial supply, health care, and product manufacturers.
"The OneRail integration with e-Courier's platform brings significant value to final mile logistics providers like ours," said Vince  Clemente, Owner of ERC Delivery Service. "Visibility into last mile deliveries is challenging in today's multiple system environment. Direct integrations such as these alleviates this pain point for everyone involved."