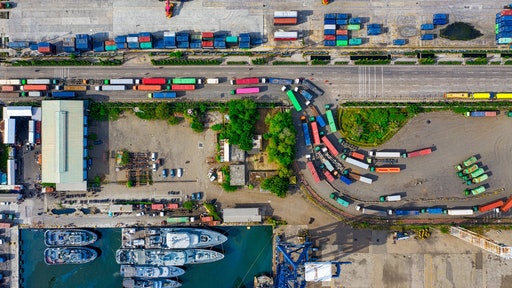 Getty Images
To help the maritime industry reduce carbon emissions, tech firms can receive a boost from a new multi-million maritime technology scale-up initiative led by the EcoLabs Centre of Innovation for Energy at Nanyang Technological University, Singapore.
Technologies such as low-carbon alternative fuels, maritime port equipment electrification, renewable energy integration, fuel cells and hybrid-electric propulsion systems are among the various types of decarbonization technologies that this initiative aims to help scale up, test and commercialize in the maritime sector.
NTU EcoLabs, together with its technology partner SDGX and three of its co-investors, including Blue Ashva Capital, Origgin Ventures and Chrysalix Venture Capital, will support the Maritime and Port Authority of Singapore (MPA)'s Maritime GreenFuture Fund through this initiative.
"NTU Ecolabs, its co-investors and its global technology partner will contribute expertise for the translation and deployment of deep tech solutions in commercial testbeds, where we will help start-ups prove that their technology is ready for market adoption. This will help decarbonization and sustainability start-ups bridge their transition from lab to market, which is currently a gap in the maritime sector where many start-ups fail to cross," says Professor Subodh Mhaisalkar, Chairman of EcoLabs Governing Board and Associate Vice President, Strategy and Partnerships at NTU Singapore.
Kenneth Lim, MPA's Chief Technology Officer and Senior Director, Innovation, Technology & Talent Development, said, "More decarbonization innovations can come from tech start-ups and SMEs in the form of decarbonization solutions for sea transport. We are thus heartened by this partnership with EcoLabs which will identify and scale promising maritime tech companies to play this important role. In this regard, we look forward to more partners joining our Maritime GreenFuture Fund."
Announced earlier this year, the Maritime GreenFuture Fund was initiated by MPA to accelerate efforts in research, test-bedding and promote the adoption of low-carbon technologies to position Singapore for long-term maritime sustainability.
Under this scale-up initiative, EcoLabs and its co-investors will jointly support each firm with support worth S$100,000 and more, comprising in-kind contribution, investments and co-funding of projects. This will help promising cleantech companies to pilot-test and launch their innovation amidst a weaker business climate and ready themselves when the economy picks up. 
While this new initiative led by EcoLabs will benefit start-ups and SMEs from many platforms, start-ups identified from the Smart Port Challenge by the Port Innovation Ecosystem Reimagined @ BLOCK71 (PIER71), a collaboration between MPA and the National University of Singapore (NUS), can gain access to eligibility for MPA grant applications of up to $50,000 as well.
Fred Van Beuningen, Managing Partner of Chrysalix Venture Capital, says "Decarbonizing industrial activities is well-aligned with Chrysalix's legacy of industrial innovation. Electrification, carbon capture and usage, green hydrogen and bringing carbon in a circular loop are all important drivers for a carbon-neutral future. Therefore, we are excited to partner with the Maritime Green initiative and about our broader engagement with NTU in general."
Satya Bansal, Founder and CEO of Blue Ashva Capital, adds "It is important now, more than ever for capital to be actively deployed into key problem areas facing our world. We are committed to building profitable and sustainable businesses in the decarbonization space for a better future. We are pleased to partner with Ecolabs and MPA in this regard and look forward to working with promising companies operating in this space."
Clarence Tan, Founder and Director of Origgin Ventures, says "We are excited to partner with MPA and NTU Ecolabs Centre of Innovation for Energy to discover opportunities in the field of maritime decarbonization. Since mid-2017, we have been working closely with universities and research institutes to spin off deep technologies to solve business pain points.  With the joint effort of all parties, we are confident to commercialize more transformational technologies through our venture co-creation framework to catalyze Singapore's decarbonization effort."
David Galipeau, Co-Founder of SDGX, says "In the post-COVID0-19 world, we will see an acceleration of the coming digital transformation.  As a result, the practical application of next generation technology will be in high demand and create many opportunities for the Singapore innovation ecosystem. Decarbonization is critical to create a sustainable, ocean-based economy and we are excited to collaborate with international partners to globalize innovative and impactful solutions."