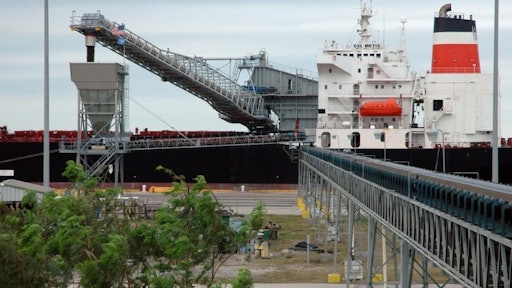 Port Manatee
The International Trade Hub at Port Manatee is further extending its network of global promotional representation with the opening of an office in Santiago, the capital and largest city of Chile.
"The new Chile office expands opportunities for the International Trade Hub at Port Manatee to fruitfully connect businesses of Southwest and Central Florida with vital world markets," says Carlos Buqueras, executive director of Port Manatee. "The staffed presence in Santiago ideally complements overseas offices opened in early 2019 in Medellin, Colombia, and Barcelona, Spain."
The full-service Chile office, the third for the trade hub, is slated to be joined later this year by yet another overseas office, that fourth one being in Argentina, according Buqueras.
 "With these presences in major international markets, businesses of Manatee County and beyond, as well as their counterparts abroad, have extended access to foreign direct investment opportunities and other prospects for beneficially engaging in global commerce," Buqueras says. "Since opening in 2014, the International Trade Hub has been at the leading edge of facilitating meaningful relationships between local and overseas business interests."
The Santiago office is led by representative Guillermo Patricio Guzmán Marin, who brings to his new role three decades of experience in global trade and related disciplines. Guzmán has worked extensively in his native Chile, including for technology companies, marketing and consulting firms and business conference organizers, most recently as executive director of IoT Innovatech Latam, an annual global event focusing on information technology.
Priscilla Whisenant Trace, chairwoman of the Manatee County Port Authority, is pleased to see the International Trade Hub at Port Manatee's global reach continue to be extended.
"Further facilitation of international business connections allows Port Manatee to build upon its impressive contributions to our region's economy," she says.
The International Trade Hub at Port Manatee, founded in 2014 and based at the Port Manatee Intermodal Center, serves as a vital link between markets in Florida and throughout the world. The hub provides expert advice and support tools to local and global firms, assisting them with production, distribution and related activities, including development of innovative supply chain solutions.