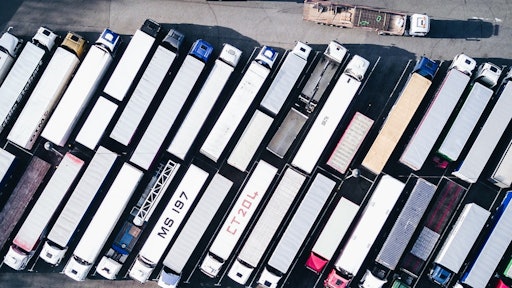 Stock Unsplash
Recent vessel-tracking data from project44 reveals substantial year-over-year increases in vessel and shipment delay times across most major trade lanes connecting China to the rest of the global economy.
While select China-U.S. West Coast routes schedules have improved significantly over the past months, data shows that along many critical routes, multi-day delays remain high or are even rising in the face of recent outbreaks of the Delta Variant in southwestern China. 
"The fact that ships remain delayed and now COVID variant outbreaks in major Chinese manufacturing hubs are on the rise indicates that there may be far-reaching down-stream consequences going into Black Friday and holiday shopping seasons," says Josh Brazil, VP marketing, project44. "We're seeing a lot of variation in delay times between months, and routes such as US West Coast versus East Coast ports, making supply chains particularly challenging for shippers to manage."
"One of the few givens in 2021 is endemic delays and the fact that conditions can change almost overnight," he adds. "These latest numbers along with COVID variant outbreaks are a warning to shippers that they won't be able to mitigate losses associated with delays and bottlenecks unless they have a complete and real-time view of vessel delays, ports and carrier performances."
From project44:
There were substantial delays for ships operating on routes between China and U.S. non-West Coast ports, where ship delays increased from 0.6 days on average in July 2020 to 2.44 days in July 2021. 

Delays in other ports of the United States were steady from last quarter of 2019 until August 2020 when they started rising to a peak in February 2021.