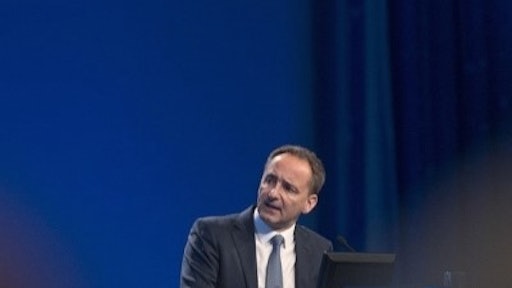 AP Moller-Maersk Group has elected Jim Hagemann Snabe as its new chairman with the former SAP to help steer the shipping and logistics giant's digital transformation.
The directors of AP Moller-Maersk have elected Hagemann Snabe to succeed Michael Prem Rasmussen who had held the post of chairman for 14 years.
"The way forward is our new strategy with an integrated Transport & Logistics business, where we gain a greater part of the value chain, without corresponding investments in heavy assets. We have excellent opportunities to achieve this," Pram Rasmussen said at the AP Moller Maersk's annual general meeting.
Maersk is integrating its container shipping, logistics and ports businesses as its core business, while separating its oil and energy related businesses.
His successor Hagemann Snabe comes from the IT industry having spent 24 working for SAP starting out as a trainee in 1990 to become co-CEO from 2010 – 2014.
More about the new chairman can be found HERE.