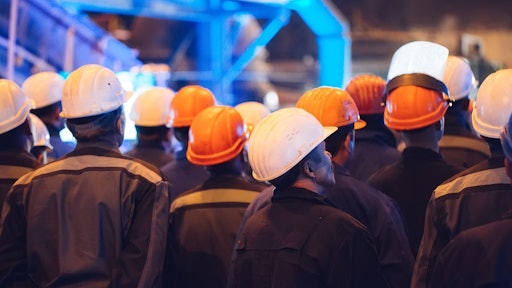 davit8 - stock.adobe.com
Lots of stuff is happening in the transportation sector, specifically two significant events, such as the shutdowns at West Coast ports and the I-95 bridge collapse near Philadelphia.
Given that the contract between the Pacific Maritime Association (PMA) and the International Longshore and Warehouse Union (ILWU) expired July 1, 2022, the ILWU continues to express their frustration with the stalled negotiations by selectively disrupting some important ports on the West Coast. So far, they have effectively temporarily disrupted operations at the ports in Long Beach, Los Angeles, Oakland and Seattle.
First, while the two parties (the PMA and the ILWU) have agreed on several issues, they are miles apart on the wage scale. Apparently, the ILWU was looking for a 100% increase in base wages over the life of the contract. The ILWU subsequently reduced that demand to an 80% increase in base wages. The PMA appears to be offering somewhere in the range of 40%. That's a pretty big gap.
Second, the ILWU folks are smart and know the ports. That is why their strategy to temporarily disrupt – as opposed to shutting down the ports is very interesting. In fact, this strategy ties in to the ILWU wanting to avoid having the Biden Administration invoke the Taft–Hartley Act.
Third, what should concern every ocean shipper is the fact that virtually no one is predicting when the negotiations will be done and a new contract put in place.
I-95 bridge collapse
Switching from oceans to roads, this weekend, a tanker fire beneath I-95 caused a bridge to collapse. The collapse is expected to take a few months to repair and based on conversations with senior carrier executives, the detour around I-95 will be 40 miles.
The delays will affect approximately 160,000 vehicles that travel that segment of the highway each day, and about 14,000 of these are trucks. LTL carriers servicing this area cautioned that it could impact service times and capacity. Expect to see prices increase also.