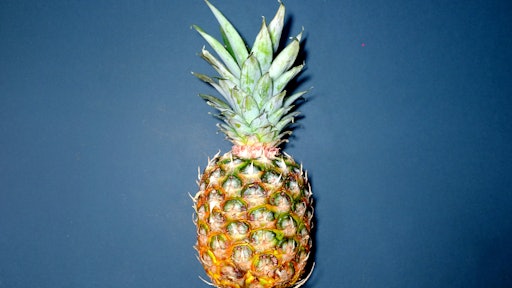 Pexels
A Panama-based grower has set a new record in the country for volume of pineapples exported by airfreight.
Fruitnet reports that 34.5 tonnes of pineapples was shipped by La Dona. The company ships high color, high-maturity pineapples by air to high-end markets in Europe, allowing it to deliver the fruit with much higher brix levels and maturity.
Airfreight allows the pineapples to reach the other side of the world in 24,48 hours, Fruitnet reports.
The company offers exclusive distribution in wholesale markets across Europe and also works with premium retailers.
Kilo prices of pineapple shipped by air sold up to $3.08 (€2.80) each last month, opposed to the $0.88 (€0.80) shipped by sea.