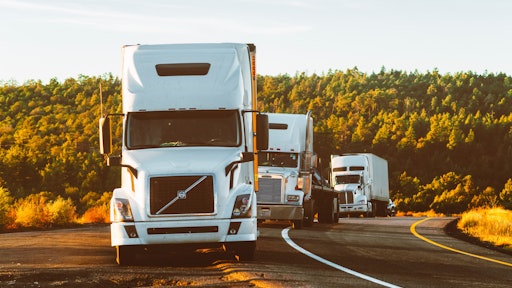 Photo by Quintin Gellar from Pexels
KLLM Transportation has acquired the refrigerated division of Maverick Transportation. KLLM will retain any drivers from Maverick's reefer division that want to join the company and orientation for those drivers will begin next week.
The merger will help KLLM grow its fleet as its core business is in the refrigerated segment. Currently, the company employs 3,500 drivers and expects to gain nearly 150 drivers from Maverick.
Commercial Carrier Journal reports that Maverick sent employees emails and messages via ELDs notifying them of the sale of its refrigerated division.
"Maverick entered the temperature controlled business in 2010 as part of a diversification strategy as we were coming out of the Great Recession. After nine years of hard work building our business, we have made the very difficult decision to exit the temperature controlled space and focus on our strengths, our flatbed and specialized units," the message reads, noting that KLLM will be "purchasing selected tractors and offering employment to our drivers."