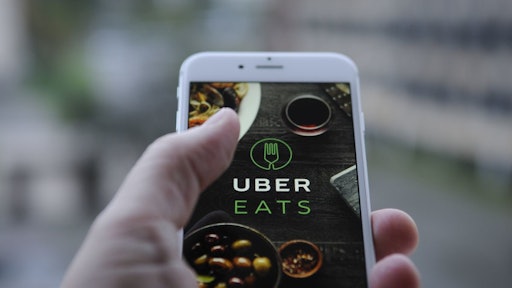 Uber
Uber is reportedly looking to enter the grocery delivery market in Canada and is hiring a head of grocery product position.
The company has big ambitions to grow its Canadian presence by staffing up its office in the country, MSN reports.
Back in October, CEO Dara Khosrowshahi hinted at grocery delivery in the future, stating that it was ambitious to deliver things other than people. According to Bricks Meets Clicks, online grocery sales currently make up 5.5 percent of all grocery sales and is only expected to grow in the years to come.
MSN reports that Uber has been in talks to purchase UK-based delivery startup Deliveroo, though talks have stalled as valuations are "miles apart" from the two sides. Uber was reportedly offering Deliveroo less than $2 billion.