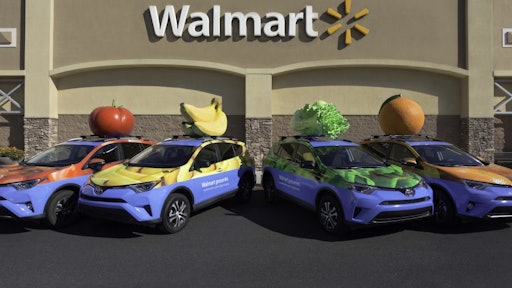 Walmart and Ford are partnering together to test a self-driving grocery delivery service, AP reports. This is the latest attempt Walmart has made to get into the grocery delivery market. Previously, the company had failed attempts with ride-hail companies Uber and Lyft as it continued to face challenges in delivering groceries in a logistical matter.
The pilot program will have Postmates deliver groceries and more to consumers that purchase items online. The vehicles will collect data on consumer preferences to help the companies understand what is needed. Ford will also look at different vehicle configurations or modifications that may be needed to accommodate orders such as perishable goods or when a vehicle is making multiple deliveries on a single trip.
The companies will work closely together to determine what goods can the vehicles can transport and adjust any issues to successfully deliver orders via autonomous vehicles.