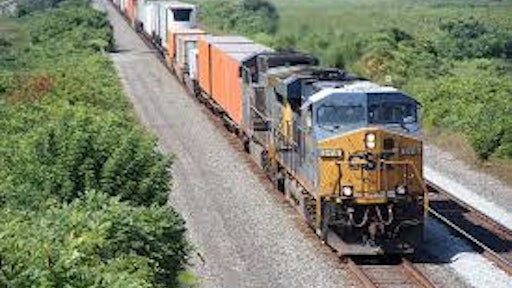 DC Velocity reports that CSX Corp and the North Carolina Department of Transportation announced that it will build an intermodal facility in Edgecombe County. 
The state originally planned for CSX to build a hub-and-spoke terminal to serve as the railroad's Southeast hub, but the plans were scuttled by then CEO Hunter Harrison in 2017. The new $160 million terminal will be constructed on the same property. 
According to DC Velocity, North Carolina's department of transportation will contribute $118.1 million to develop the new facility and build adjacent roadways. The facility will keep the original name of the "Carolina Connector" and will be built on CSX's main line with the company running the facility.
The project will function as a traditional intermodal site rather than as a hub-and-spoke operation and is expected to be completed in 2020.