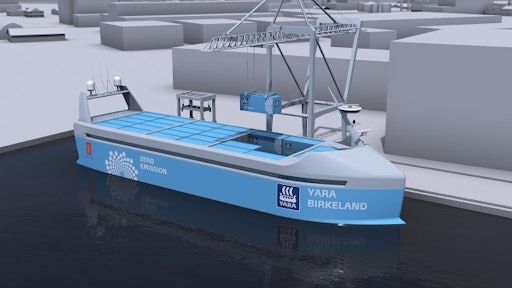 The world's first crewless, automated ship will launch in 2018, reports the Wall Street Journal, and is expected to be fully autonomous by 2020.
The Norwegian-built Yara Birkeland will use GPS, radar, cameras and sensors to navigate itself around other boat traffic and dock on its own. It's anticipated to cost around $25 million, which is about three times as much as a standard container ship of the same size, but investors say without the need for fuel or crew, annual operating costs would be cut by up to 90 percent. The vessel will become autonomous in stages, Yara said.
"Yara Birkeland will initially operate as a manned vessel, moving to remote operation in 2019 and is expected to be capable of performing fully autonomous operations from 2020," the company said in a post on its website from May.
To read the full original article, please click here.