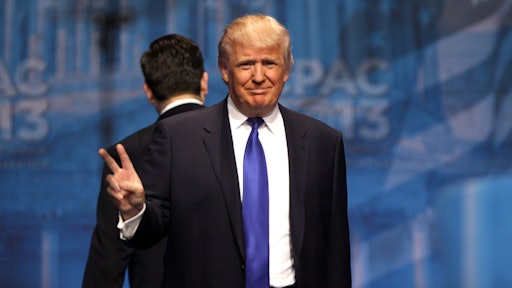 A recent exclusive from Reuters reports President Donald Trump's administration is preparing an executive order that will require all U.S. food aid to be transported on American ships, according to four sources with knowledge of the deliberations.
Currently, 50 percent of such aid must be transported on U.S.-flagged vessels. The sources tell Reuters that Trump is considering going as far as doubling that to 100 percent, a move likely to stir opposition from both Republicans and Democrats.
Although unlikely to have any significant effect on the $4 trillion global cargo shipping industry, the initiative touted as part of Trump's "America First" platform may slow food aid getting to millions of people and do little to create jobs, critics said.
To read the full original article, please click here.