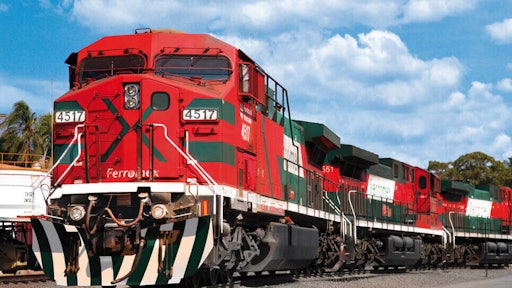 GMéxico Transportes S.A. de C.V. ("GMXT"), the transportation business unit of Grupo México, and the Florida East Coast Railway Holdings Corp. announced Tuesday that they have entered into an agreement under which GMXT will acquire FEC in an all cash transaction. The acquisition is expected to close subject to satisfaction of closing conditions including the receipt of applicable government approvals.
GMXT is the most competitive transportation company in Mexico, with more than 6,200 miles of rail track covering major industrial and commercial zones in the country and connecting to international transportation networks through eight seaports and six border crossings, handling just over 1.4 million loads per year. The acquisition of FEC will immediately establish GMXT as an important railroad owner in the United States, adding a vital Florida rail line to the company's existing operations in Texas.
Headquartered in Jacksonville, Florida, the FEC provides rail service along the East Coast of Florida and is the exclusive provider of rail service to South Florida's ports—Port Miami, Port Everglades and the Port of Palm Beach. FEC provides service across 351 miles of owned track and with connections to CSX and Norfolk Southern in Jacksonville, Florida, FEC is able to serve 70 percent of the United States population in 1-4 days. FEC serves a diverse mix of intermodal, aggregate, auto, chemicals, metals and lumber customers, handling approximately 550,000 loads per year.
FEC is owned by funds managed by affiliates of Fortress Investment Group LLC.
"The acquisition of FEC is an important strategic addition to our North American transportation service offering. Our acquisition of the FEC will significantly enhance the scope, scale and diversification of our service," says Alfredo Casar, president and chief executive officer of GMXT.
Jim Hertwig, president and chief executive officer of FEC adds, "We are excited to welcome FEC to our transportation team as we work together to provide safe, reliable and efficient rail and trucking services to our customers. The FEC team looks forward to working with GMXT to grow our business, execute our key strategic initiatives and take advantage of new opportunities."
Companies in this article