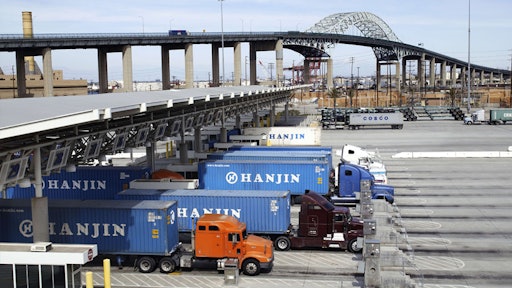 South Korea's government has said it might provide Hanjin with loans to keep the bankrupt shipping giant afloat, according to the BBC. Officials said Seoul could give 100 billion won ($91 million; £68 million) or more in long-term funding at low interest rates if Hanjin provided the necessary collateral.
The shipping company's shares rose more than 20 percent on the news of a lifeline.
Hanjin's collapse has left much of its fleet stranded at sea, unable to dock over fears that vessels be seized by creditors.
Parent company Hanjin Group on Tuesday also said it would inject 60 billion won in fresh funds to resolve the disruptions to the cargo transport currently stuck at sea.
Chairman Cho Yang-ho would contribute another 40 billion won from private funds, according to a company statement.
Government officials in Seoul said that more than $90 million of public funds could be available to the stricken company if it could also raise money from other sources. This would be to help the company in the longer-term.
The immediate problem, though, is the company's ships out at sea because ports say they won't accept them without being sure that port-fees will be paid.
To read more, click here.