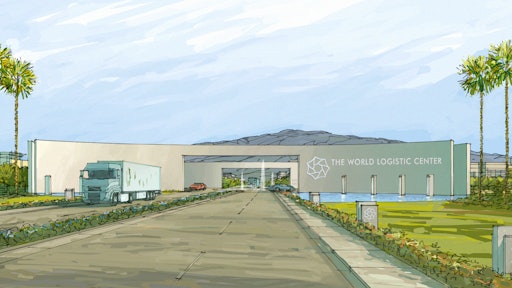 A judge has denied a request by opponents of the World Logistics Center to block two initiatives aimed at shielding the 40.6 million-square-foot warehouse complex in Moreno Valley, Calif. from legal challenges, according to The Press Enterprise in Riverside, Calif.
The recent ruling by Riverside County Superior Court Judge Sharon Waters came two weeks after a day-long hearing on the first round of lawsuits against Moreno Valley and warehouse developer Highland Fairview.
The request by the South Coast Air Quality Management District and a coalition of environmental groups was denied, court documents state. An official court order, which Waters has asked attorneys in the case to draft, will be formalized by the next hearing on Sept. 6.
"It's good for the city and good for the developer and arguably good for the residents," said Interim City Attorney Steve Quintanilla, who said he hadn't seen the ruling as of Thursday morning.
Challenging the initiatives is one of one of two ways opponents are fighting the project. Planned for 2,610 acres at the eastern end of the city south of Highway 60, it would be the size of 700 football fields.