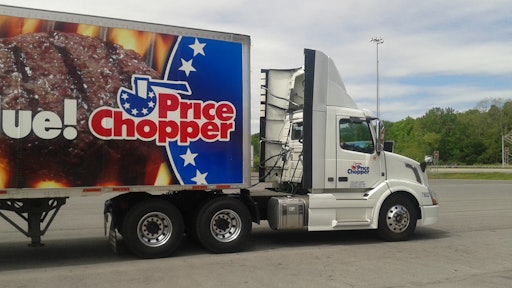 Commercial fleets and vehicle manufacturers have been testing aerodynamic devices to improve fuel efficiency. In the meantime, California has required trailers to use EPA SmartWay-certified trailers or technologies, according to the September Food Logistics.
Aerodynamics, the study of the way air and other gases affect motion, has gained interest from the commercial trucking industry as a fuel-saving technology. Vehicle technology research has confirmed that aerodynamic solutions can improve fuel efficiency and the transportation industry has introduced numerous aerodynamic devices.
Trailers entering California are required to use EPA SmartWay-certified trailers or technologies, such as the use of side skirts, gap fairings, trailer tails or rear fairings, and must achieve a 4 or 5 percent improvement in fuel consumption.
This regulation is significant in its influence as fleets must now re-evaluate their daily operations and consideration in using trailer aerodynamics. The U.S. Department of Energy (DOE), meanwhile, continues to support research to further improve the aerodynamics of heavy vehicles. DOE is partnering with Frito-Lay, Navistar, Kentucky Trailer, Freight Wing, Michelin and Spirit Fleets to perform track and on-the-road tests.
To read the entire article, click HERE.