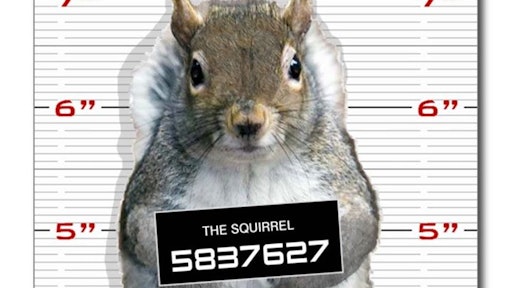 Police are getting creative in using social media to find lawbreakers. The Shelby Township, Mich., police posted a be-on-the-lookout on its Facebook page for the scoundrel who stole $128,000 worth of walnuts from a trailer in a storage lot – a mugshot of a squirrel, according to The Detroit Free Press.
The squirrel isn't the real suspect – just a fun attention-getter from a Macomb County community that recently had two viral capers about a pig in a police car and a found goat.
During the weekend of June 27, a semi-tractor and loaded trailer were taken from the area of Auburn and Ryan roads in the township, police said. Detective Jason Schmittler said they were taken from a storage lot where they were waiting to be shipped to Toledo, Ohio.
He said the semi-tractor and trailer were found July 1 in the Oakland and Nevada area of Detroit. But the cargo – which included 18 pallets of packaged walnuts and other snack nuts - were gone.
To read more, click HERE.