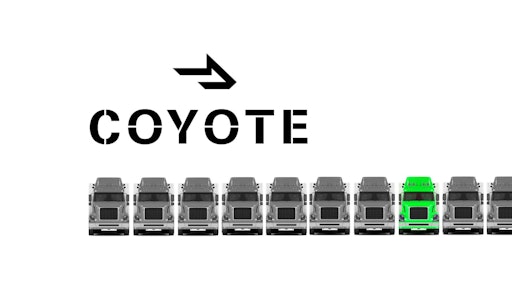 Transportation and logistics services company Coyote Logistics LLC is in talks with banks to prepare for an initial public offering, The Wall Street Journal reported on Friday, according to Reuters.
The Chicago-based company, backed by global private equity firm Warburg Pincus LLC, could be valued at more than $2 billion including debt, the Journal said.
The IPO, expected in the second half of the year, should raise a few hundred million dollars, the Journal said, citing people familiar with the matter.
Founded in 2006, Coyote arranges transportation for more than 6,000 loads per day across North America and serves industries such as food and beverage, forest products, metals, plastics, consumer products and government services.
The company announced in last year a merger with Access America Transport. Coyote expected the merger to result in annual run rate revenues of over $2 billion, and about 1,750 employees.
To read more, click HERE.
Companies in this article