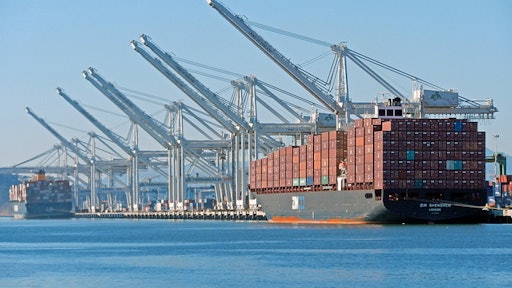 On Wednesday, more than two weeks after West Coast port employees and management came to a tentative agreement, The Port of Oakland partially shut down due to a staffing dispute between port workers and operators, according to The Maritime Executive. According to the port's website, the Port of Oakland's international terminal halted staging and gate operations around noon Wednesday.
On Feb. 20, the International Longshore and Warehouse Union and the Pacific Maritime Association reached a tentative five-year contract deal after labor disputes that interrupted West Coast port operations for nine months. All West Coast ports have resumed business operations with the exception of the Port of Oakland.
Florida Governor Rick Scott has taken advantage of the West Coast port disputes and issued a letter Thursday urging shipping companies to shift business operations from California to Florida. Governor Scott will be in Los Angeles on April 12th and 13th to further back his proposition.
The West Coast ports, which handle more than 40 percent of U.S. imports, have been working since they reopened to lessen the accumulation of ships and cargo that came as a result of the labor disputes.
To read more, click HERE.