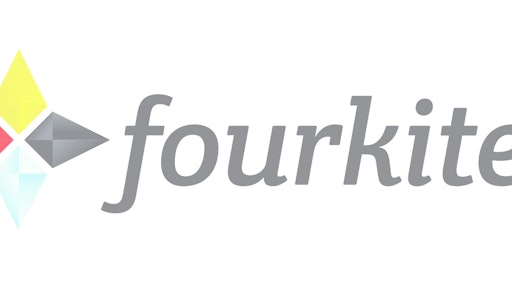 FourKites, the leader in multimodal supply chain visibility solutions for Fortune 500 companies, today launched the industry's first real-time temperature and location tracking solution for shippers. The offering will allow FourKites' customers to monitor shipment temperatures and ensure compliance across their supply chains.
FourKites' real-time temperature tracking makes it easier for enterprise shippers to comply with the Food Safety Modernization Act (FSMA), which requires shippers and carriers to take steps to ensure that temperature-sensitive foods remain within specified safe temperature ranges during transit. Using FourKites, shippers can reduce spoilage, operational costs and one-time spot buys. They can also increase customer satisfaction by identifying potentially non-compliant loads earlier in the shipping process, before those loads make it all the way to their destinations or have to be diverted to quality centers.
"As a partner to the largest food and beverage companies in the U.S., helping our customers achieve FSMA compliance is a natural evolution of our product," said Mathew Elenjickal, founder and CEO of FourKites. "Our real-time temperature tracking solution will enable customers across a wide range of industries to ensure the safety and freshness of their products."
One such customer using FourKites Temperature Tracking is Smithfield Foods, the world's largest producer of pork products with leading consumer packaged meat brands across categories.
"As the world's largest pork producer, we are committed to delivering the market's freshest and highest quality product," said Dennis Organ, Senior Vice President of Supply Chain at Smithfield Foods. "The Temperature Tracking solution from FourKites will help us consistently ensure that our product meets stringent temperature requirements across our operations, using the same innovative FourKites technology that we use to track our shipments around the country."
Transporting temperature-sensitive goods like produce and pharmaceuticals cross-country has historically created challenges, even for vehicles equipped with the latest refrigeration and telematics systems, because of the lack of real-time connectivity between carriers and shippers.
FourKites' solution solves that challenge by relaying load temperatures in tandem with location data every 15 minutes from leading telematics and trailer temperature tracking manufacturers. Customizable notifications alert users as soon as temperatures fall outside a specified range. Visualization and analysis tools enable shippers to review individual and aggregated load temperatures over time to spot trends and to compare against industry benchmarks to improve operationally.