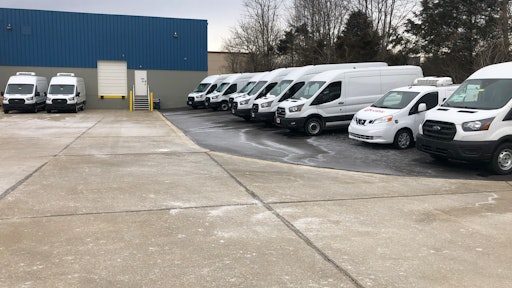 Bush Refrigerated Vans
Bush Refrigerated Vans opened a new 15,000-square-foot production facility dedicated to the manufacturing and up-fitting of refrigerated vans and trucks.
This state-of-the-art facility, located in Lebanon, Ohio, features a full range of machines for vehicle upfitting, including a state-of-the-art spray system for insulation as well as dedicated areas for exterior decal application.  
"We're committed to meeting the growth expectations of our customers who deliver temperature-controlled products," says Larry Vanover, president of Bush Refrigerated Vans. "Whether you need one van or a fleet of vans, we're ready."
From Bush Refrigerated Vans
These vans are customized to each customer's needs and can be built to maintain refrigerated and frozen temperatures.