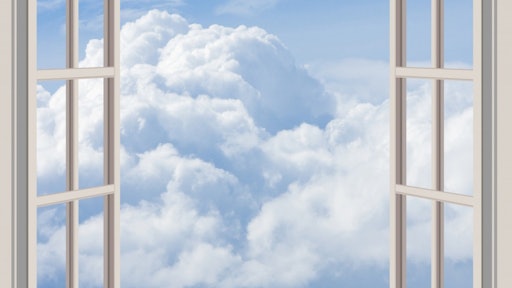 Temperature management telematics solutions are an integral part of ensuring safe food transport. When these telematics solutions are enabled, they open a window into the real-time operations of the fleet. Not only do they provide critical visibility of temperature-sensitive cargo and the refrigeration equipment protecting it while on the road, but they also allow a more comprehensive assessment of the entire fleet.
Today's cold chain shipping partners are better equipped than ever before with smart technologies that allow them to protect the safety of their food supply and document conditions inside refrigerated trailers throughout every step of the transportation process. With temperature management telematics solutions, shippers today have real-time access to information critical to preventing spoilage and ensuring cargo safety. By tracking assets, managing temperatures and monitoring refrigeration unit alarms, carriers that use telematics solutions can give food producers and processors peace of mind that they will maintain the integrity of their products during transportation.
Intuitive dashboards to monitor temperatures, door openings and fuel levels remotely via a computer, tablet or smartphone provide full visibility into what is happening at all times. Because this technology allows fleet operators to manage their entire fleet from one system, they can modify set points and other control parameters, change operating modes and respond to refrigeration system alarms in real time, providing an extra layer of security for their customers. It also allows great flexibility to meet different customers' requirements based on the different needs of the commodity.
For refrigerated fleets, a delayed response time can result in a lost load. At the very least, delayed responses and temperature excursions can result in textural degradation, discoloring, and bruising of various foods, all of which contribute to a less-satisfied customer and increased food waste. Consumers and retailers are both impacted financially in these scenarios, while food safety issues add another layer of concern when there are breaks in the cold chain. Therefore, cargo traceability and the value of temperature data are critical today.
The ongoing evolution of satellite and cellular technologies has resulted in robust telematics solutions such as Thermo King's TracKing, which enables carriers to record pertinent data to meet their customers' needs. With this technology, carriers can easily deliver proof-of-temperature data to their customers for any given point throughout their travels.
With highly reliable data capture and storage capabilities, Thermo King's TracKing system also has the capabilities to generate proof-of-delivery reports for its food producer and processor customers. Data from the telematics system can be integrated with the Fleet Management System to align shipper bill of lading and trailer temperature to protect perishables with the specified cargo temperature for the duration of transport. Additionally, customer temperature and control parameters can be remotely loaded to units to optimize temperature and fuel performance using systems like OptiSet. 
Most robust telematics systems offer mapping, alarm and notification features to improve security and ultimately reduce risk. Systems like TracKing can monitor trailer arrival and departure times based on geofenced locations, flag trailers with temperatures out of range, detect unauthorized movements, door openings and fuel drops—all aimed at preventing loss of cargo.
Apps like TKNotify can provide significant detail on system messages providing important context to interpret alarm codes and events. This includes fuel level, last known location, setpoint, independent sensor information and operating mode.  
Telematics' real-time tracking, monitoring and documenting of refrigeration units is poised to strengthen the transportation link within the cold chain and help ensure food safety from farm to table. 
Scott Bates is the product management and marketing leader for Thermo King North America.