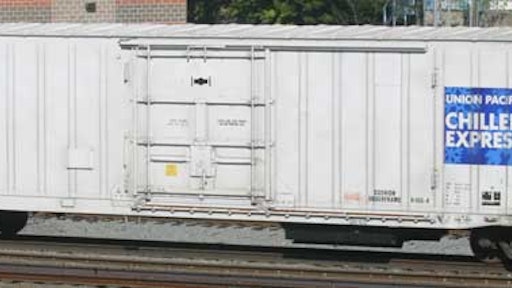 Union Pacific announced that it will be acquiring 1,000 high-tech refrigerated boxcars at the Idaho Grower Shipper Association's annual convention. The purchase will be the largest equipment acquisition in company history, Produce News reports.
The additional reefers are much needed for the company as its existing fleet is aging or inadequate to meet existing demand. According to Produce News, all of Union Pacific's existing reefers are at least 40 years old – unsuitable to haul increased demand of refrigerated products.
Trinity will be supplying the refrigerated boxcars, equipped with temperature monitoring.