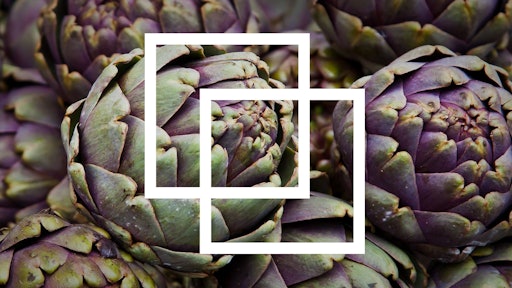 The supply chain for agricultural products is one of the most critical in the world, and it's changing every day. Many countries with traditionally-agrarian economies are seeing an increasing percentage of their labor force move into service jobs. Labor costs associated with food production are rising, which means that food prices must either increase, or production must shift to new locales where costs are lower.
Within the next two decades, in order to meet the demands of the growing world population, the world must increase agricultural production by some 70 percent. By 2025, consumption of staple agricultural products—cereals, oilseeds, sugar and cotton—among developing nations is projected to grow by 15 to 50 percent.
New markets will emerge in response to this changing global agricultural landscape. Nations that traditionally have exported food now are becoming importers. This impacts the logistics industry, because it means there likely will be demand shifts on commodity shipping routes. Some will see less volume, while others will increase in popularity.
Adapt to New Realities
Let's look at a specific example: the European Union is replacing the United States as the leading exporter of agricultural goods. This inevitably will affect the entire global logistics supply chain, as established trade routes change in response to the new realities of supply and demand.
Commodity producers of the future will need to respond quickly to shifting market demand in any part of the world, and that requires adaptability be built into the supply chain. If you're a food or agricultural commodity shipper, this means the transportation and freight forwarding providers you've historically used may no longer be the right strategic partners to help you expand into burgeoning new markets.
Perhaps your most-established longtime customers are located in South America and now, because of the shift in demand, the most lucrative opportunities are emerging in Asia. As a shipper, you need to identify partners who can service the new routes you need, delivering the product to your customers reliably, at affordable prices, and in such a way that the risk of spoilage is low and delivery windows are optimal.
Shippers who want to build the foundation for a nimble supply chain capable of weathering shifting market conditions with ease should prioritize rapid response time and minimum price volatility from transportation partners. For many food and agricultural commodity producers, margins are low, and freight is the largest variable cost. Reducing the cost of freight–or, at a minimum, making it predictable–enables agricultural producers to reclaim margin.
Solving the Logistics Puzzle
This is where technology comes into play. Agriculture producers can lower some of the risks associated with perishables shipping by spreading their shipments across vendors. Automated platforms, such as those created by Haven, enable customers to reach hundreds of vendors instantly. They have access to the full provider market, and the ability to explore and compare quotes, which will lead to increased confidence that the providers you choose are the best possible partners for your business.
Timing is particularly critical when an agricultural producer has to explore dozens of shipping rate quotes and ink a transportation contract before finalizing a deal with a prospective buyer. Added technology means there is no longer a need to manually obtain dozens of shipping rate quotes before feeling confident enough in the cost of your transportation before finalizing a deal with a prospective buyer.
The companies that feed the world need a reliable, affordable, de-risked transportation supply chain. Technology platforms can help to introduce and maintain flexibility, transparency and data-driven necessary to address the challenges posed by rapidly-evolving markets.
Matt Tillman is CEO and co-founder of Haven, a global trade technology platform modernizing freight procurement for commodity and food shippers.