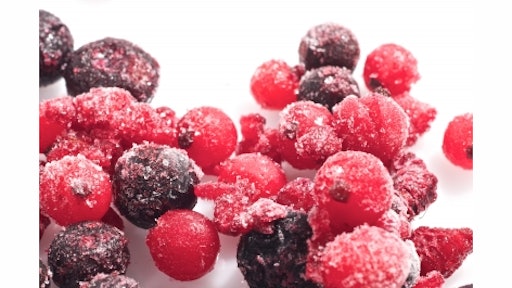 The global cold chain market is projected to grow at a combined annual growth rate of 7 percent from 2015, to reach a value of $234.49 billion by 2020, according to a research report from Research and Markets.
The market is driven by factors such as the increased demand for chilled and frozen food and beverages due to changing consumer preferences. Furthermore, factors such as increasing disposable income and rapid urbanization have also increased the demand for frozen food and hence for cold chain services. The high growth potential in emerging markets and untapped regions provides new growth opportunities for market players.
Europe is the largest consumer of frozen food, thus accounting for the largest share in the cold chain market by application, followed by North America and Asia-Pacific. The Asia-Pacific region is projected to be the fastest-growing market with investments from key players in the market, especially in China and India, due to their large production of fruits & vegetables, large milk and meat production, and low-cost labor.
The high energy costs incurred are a growing concern for cold chain providers. In North America and Europe, energy costs are the highest, followed by high labor costs. For instance, in refrigerated storage facilities, traditional fluorescent light fixtures are used, which are switched on throughout the year as it is mandatory for a refrigerated storage facility.
For more information, click here.